Ashley Smith is taking Atlanta by storm. From her sculpted silhouette heels to fashion apparel line, she is striving for excellence. Her unique designs and trendy yet stylish heels leave her consumers wanting more. She not only provides sexy offerings but completes your whole look with her branded pairings. 
As an entrepreneur we know that there are many challenges to face to achieve success. Ashley is overcoming those challenges seamlessly in her industry. Her crafted designs show her flavorful style in all that she does. "My superpower is being self motivated, hands on and multitalented," states Ashley. 
"Black Girl Magic is not just a phrase or hashtag, it's a movement highlighting black women empowerment while shedding light on strength, excellence and beauty that is effortlessly carried by black women," she adds.  Here's what Ashley Smith of Been That LLC told us about her brand:
Describe your life as an entrepreneur:
If I had to choose one word to describe myself as an entrepreneur it would be "perfectionist". I love to be well organized and on top of things. The smallest imperfection that I may come across in any of my businesses, is an absolute MUST that it gets fixed! I am also a risk taker since I hate being too "comfortable", the nervousness that risk taking gives me, is super refreshing.  So I'm always thinking of what's next.
What gave you the concept behind your apparel company? 
Since 1st grade I literally wanted/had to pick out my own outfits for school every morning or else I would give my mother the most difficult time in getting me ready! I guess you can say I've always had an eye for fashion. I also like the fact that I can combine pieces together regardless of "trends"  It gives people a small glance into my personality. So as long as I like it I'm wearing it! I'd choose being the person to set trends rather than follow them, any day. This is exactly what led me to launch my unique apparel brand.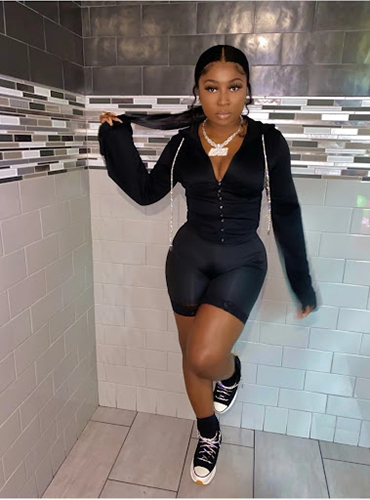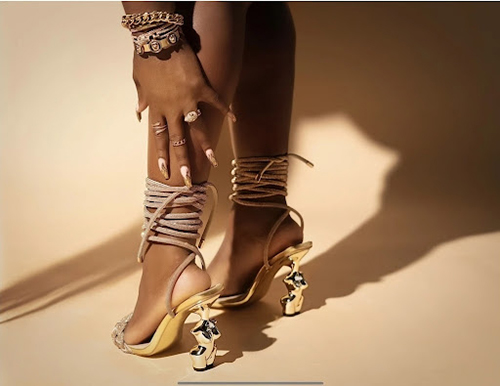 Tell us why it's important for you to have unique pieces within your collection?
Uniquely designing my pieces is very important to me because I've always been in love with exclusivity. Knowing that my brand is the only place you can get these pieces from shows that I put a lot of love,thought, and creativity into it. Also when I release my designs/pieces and receive all the positive feedback from my supporters it  reminds me of how truly blessed I am to have them. It really warms my heart to see that so many people love the work I put out as much as I do.
What's a must have item for Fall fashion? 
Here are my top picks for Fall fashion: Tailored Blazers, cropped bomber jackets, over-the-knee heeled boots, and of course you can never go wrong with neutral colored outerwear for the fall season!
How can audiences connect with you?
I can personally be reached on Instagram.
My business Instagram accounts are as Shop Been That and Kashmere Hair Co.
Ashley Smith of Been That LLC is letting you all know that she's been that boss, hustler and mogul that you see before your eyes today! Her unique offerings and multi talented abilities set her apart from any other brand. Connect with her vision and vibe online.
Writer, C. Scott, is a mompreneur, social worker, educator and lover of all things literary related.  Follow her online as @curls_coils.  
All images provided by Been That LLC