Hailing from North Carolina, wardrobe consultant and style blogger, Kristin Peoples is making her mark in the world of fashion. With her blog, Peoples offers affordable looks that not only keep you trendy but classy and confident at the same time. We caught up with the fashionista to discuss all things fashion, the fashion scene in North Carolina, and much more.
What made you want to become a style coach and blogger?
I discovered my interest and real passion for style and fashion during my teenage years. So, I've literally been into fashion for over fifteen years now. Over time, I decided to turn my passions into an actual business. So many women were approaching me…asking for style tips & services and then it dawned on me that this could really be something! I love style and helping other women look and feel their best, so being in this space aligns with my vision and purpose.
You are based in North Carolina; how would you describe the fashion scene there?
Yes! I am based in North Carolina – in what's considered to be a coastal/beach area. The style scene is extremely laid back and casual. But I think that's a good thing– there's a lot of flexibility and opportunity to express your individuality through style!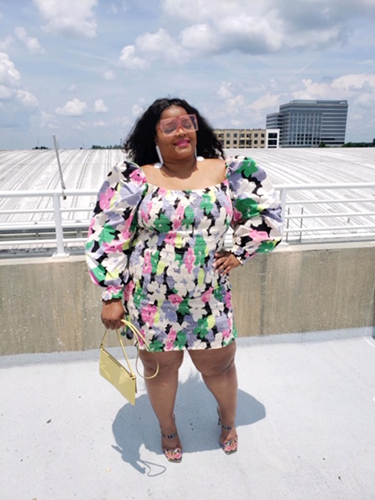 Could you describe the relationship between style and self-care?
I would describe the relationship between style and self-care as a direct correlation. Here's a simple truth: "When we look good, we FEEL good." Also, I think we feel better, when we select clothing styles and pieces that suite our personality along with complimenting our individual body types.
What is your must-have fashion piece this summer 2020?
I know you only asked for one, but I am giving you two, lol! Square toe heels & midi dresses!
What do you hope to accomplish in the years to come?
I hope to continue to expand my gifts & talents and hope to help as many women as possible along the way! You can follow my journey via Instagram or check out my website.