There is one woman who exudes style and deserves accolades during Women's History Month former First Lady Michelle Obama. Mrs. O is a Fashion Icon and Trendsetter admired by many for her fashion style. She is the first African-American First Lady of the Whitehouse. Once the Obama's moved into the Whitehouse Mrs. O was criticized for bearing her arms wearing sleeveless dresses which most seen nothing wrong with. Mrs. Obama didn't conform to rules and strictures which set her apart from any other First Lady and became one of her signature looks. Her personal style is neither minimalist nor maximalist however she tends to mix     high-end, moderate, and low-end designs. Mrs. O became famous for pairing high-end and low-end designs. For instance she matched a belt from J. Crew with a couture ensemble designed by Tom Browne. She was seen wearing a coordinating striped T-shirt and floral cardigan by Gap paired with a Michael Kors skirt while having lunch with former First Lady Nancy Reagan. These are just a few examples of Mrs. Obama's personal style while also supporting various levels of fashion increasing their revenue and visibility.  Her signature styles include cardigans; color paired with prints, oversized pearl necklaces, and waist belts.
Mrs. O does not discriminate either by wearing fashion designers apparel ranging from  African-American, Indian, British, Caucasian, African, Italian, etc which reflects America's cultural diversity.  This includes high-end designers to emerging designers which is one of the many characteristics I admire. Her sensibility in wearing designer's apparel from various countries when she traveled to their homeland for state dinners and political events is undeniably brilliant. Fashion becomes a trend once Michelle Obama wears any apparel. For instance Mrs. O was a talk-show host of "The View" and wore a black and white floral shift dress from White House Black Market Store; the dress sold out overnight across the country. When Michelle Obama wears any designer or boutiques apparel their career is elevated to another level. She has graced numerous magazine covers, always appearing fashionably royal. Mrs. O thought highly of the career Fashion Design by hosting a fashion education workshop at the Whitehouse during her stay along with other career workshops. I can go on and on because this Queen can do no wrong in my eyesight from all that she has contributed to society.
The Harvard Business Review studied Mrs. O by naming her "The Michelle Obama Effect", because the former First Lady is said to have revived the fashion industry creating $2.7 billion abnormal returns for the clothes she wore from various retail and fashion companies. This effect counteracted against recession in the United Stated during 2008 thru 2009. The former First Lady is not only fashionable, yet highly intelligent too.
We look forward to continue taking style-notes amongst her contributions to the world.  Happy Women's History Month Salute!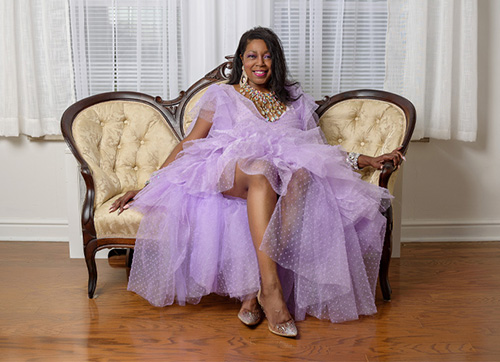 Let's stay connected by following S. Moye' Fashion on Instagram!