Philadelphia native, Will Walker needs no introduction. The man known in the fashion industry as "The King of The Puffy Coat" quickly rose to fame within the past couple of years and for many reasons. In addition to his talents in the fashion space, his brand Banni Peru is one that is not only eye-catching but one that is remembered by everyone that is introduced to his memorable pieces. We recently caught up with Will to discuss all things fashion and much more!
How did you get into the world of fashion?
I started doing clothes when I was 15. Fashion was always a passion of mine and my beginnings were humble. I would make distress jeans and sale them to folks such as Musiq Soul Child, and Jill Scott. I always knew I was on to something bigger.
What inspired the creation of your fashion brand, Banni Peru?
I wanted to create something different that could catch people's attention. At the time, it seemed everyone was selling the same items. A lot of the online boutiques had general pieces. I wanted to have staple pieces. You were going to know Banni Peru when you see it.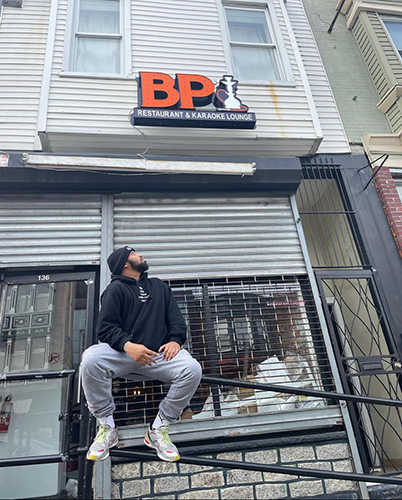 Where does the nickname "The King of The Puffy Coat" come from?
Back at home in my city people called me that because I had been killing the bomber coats for some time now. It's my signature piece. That's one of the first items Fabulous wore.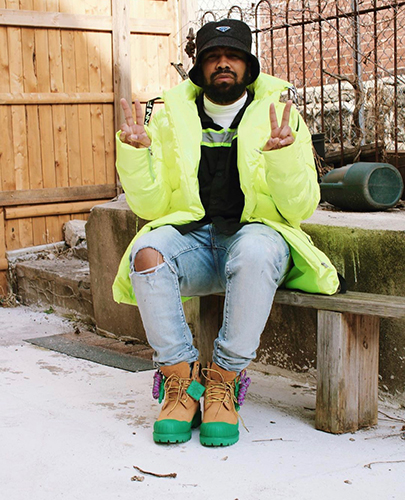 How would you describe being a stylist and designer during this time of the ongoing pandemic?
One word GRIND. This pandemic made me go harder than ever before. Like everyone else, I've been forced to find solutions for problems.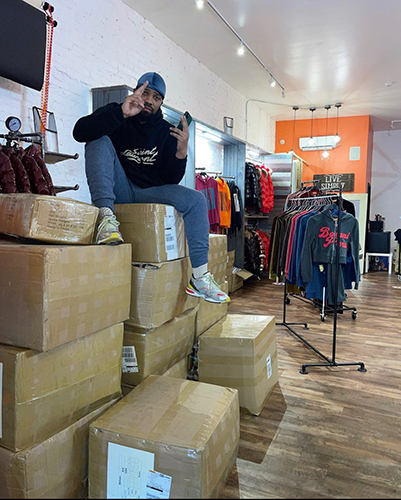 What are you currently working on? What can we expect to see from you in 2021?
I'm currently working on my SS21 and opening a restaurant in my city. I'm chasing new goals and uncharted territories. The goal is to be a household name in multiple facets.  My brand is like my child. I want it to grow and be the best. 
For more on Banni Peru, click here.
Follow Will Walker on Instagram today.
All images courtesy of Will Walker