With summer almost upon us, now is a great time to consider updating your wardrobe for the warmer months of the year. Whether you like to stay updated on the latest fashions hitting the runway or are just keen to buy one or two new pieces you know will be on trend, it pays to keep a close eye on what's hot right now. Here are some top fashion trends for this summer worth knowing.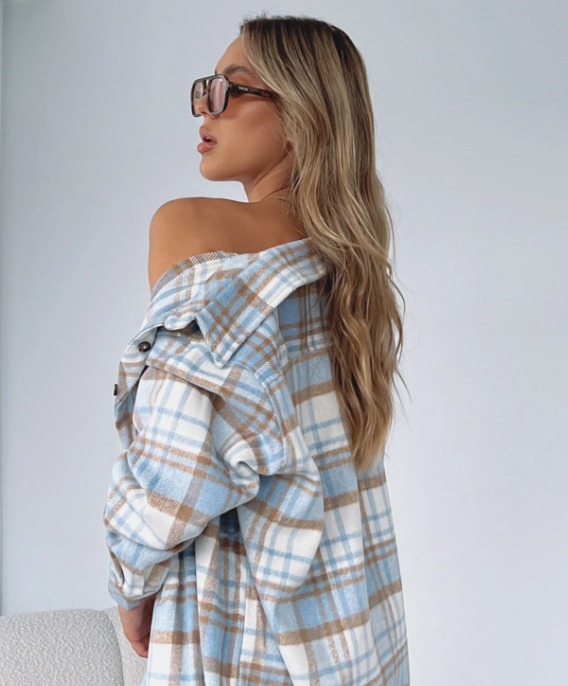 Polished Grunge Looks
While grunge looks never really faded, they are taking a turn for the more polished vibe in 2023 and will be seen on many more women than usual. Toughen up your look in a slick way by combining flannel shirts, distressed hems, logger sweaters, punk-style tulle, and distressed denim with more pristine accompaniments such as smart heels, elegant jewelry, and sleek blow dries and makeup.
Shimmering Silver Clothing
Many of the Spring 2023 runways showcased a raft of shimmering silver clothing, meaning that if you want to be on trend this year, you'll want to add some of this sparkly shade to your wardrobe. You might like to buy shiny, fun women's shirts or skirts, purchase a look-at-me silver party dress, or bring a little glam to your workplace with shimmering trousers or tailored shorts.
Alternatively, if you're unsure how intense this trend may come across or if the hue will work for you, you can introduce it in your accessories instead.
Cargo Pants with Numerous Pockets
If you live in an area that doesn't get too hot in summer, you might like to make use of the multi-pocketed cargo pant trend. While cargo pants always have handy pockets to store all sorts of things, it seems many designers are bringing out this type of clothing with plentiful pockets, more than you'd probably ever need to use.
Be on the lookout for options from Fendi, Versace, and Givenchy, among other top designers, as well as more affordable ranges. Plus, some brands are even producing cargo skirts, so you can get into the pocketed vibe without getting too hot.
Sexy Sheer and Lace
If you like to feel sexy and sultry when you go out, not just in the bedroom, you may enjoy the current trend for bringing sexy sheer and lace materials out from the boudoir and into everyday life. You'll find lots of satiny slip dresses to choose from, as well as sheer evening dresses and shirts, lace-trimmed short dresses, laced-up tops, lingerie, corsetry, bustiers, and more.
For a more ladylike vibe, opt for trousers with exposing details like lace-up sides or middles, such as those released by Chanel and Prada.
Asymmetric Hems
If you're a bit over the very feminine, soft, rounded shapes that have been big in fashion and interior design for the last couple of years, start shopping for one of this summer's hottest trends: asymmetric hems. You'll find designers at all price points producing clothing with interesting, different angles, whether across the bust, rib, hip, back, waist, hem, or beyond. You'll see products that expose a thigh or collarbone on one side of the body, for instance, and then drape it in fabric on the other, and skirts with slits perfectly made for movement.
Hip-Flaring Outfits
Do you love watching costume-drama shows and films and wish you'd been born hundreds of years ago so you could have worn the fashions of past times? If so, you'll be pleased to know that designers are looking to the 16th, 17th, and 19th centuries for inspiration and bringing out a variety of hip-flaring outfits that provide an ode to historical skirt supports like farthingales, panniers, and crinolines.
You'll be able to buy up big on underskirts of many shapes and styles to get dresses flaring out at period-drama-worthy angles. With many ruffles and bustles at the waist in some options, too, you'll have more room for a bigger lunch! Designers getting in on this voluminous skirt trend include Dior, Rochas, Victoria Beckham, and Christopher Kane.
Neon Accessories
Summer typically makes us think of bold, bright colors, and, in recent years, fashion shades that could put the sun to shame have been making their mark on and off. In 2023, they're back, but primarily in the realm of accessories. Add some pops of color to neutral outfits by selecting neon accessories like handbags, shoes, jewelry, scarves, and sunglasses in vibrant hues such as neon yellow, orange, pink, or green.
This summer, other trends to pay attention to include big statement earrings, indigo tones, matching print sets, and pure white outfits. Whether you have fun playing around with one trend or many, you'll liven up your wardrobe this year without too much trouble.