Attention college students! Taco Bell just announced the opening of its seventh annual Live Más Scholarship application period, offering up to $7 million in scholarships to motivated students across the country, including $2 million exclusively for taco bell team members.
With the help of newly appointed Chief Impact officer, Lil Nas X, the Taco Bell Foundation launched the scholarship application to enable students from all backgrounds to pursue their passions.
"Taco Bell has a really special place in my heart— ever since I worked there, I've always been amazed at how they look out for their team members and fans", Lil Nas X, Chief Impact Officer, said.
Students aged 16-26 are encouraged to apply for the passion-based scholarship. The application is non-traditional and only requires a two-minute video describing your passion, a positive change you want to make in the world, and how your education will help you achieve that goal.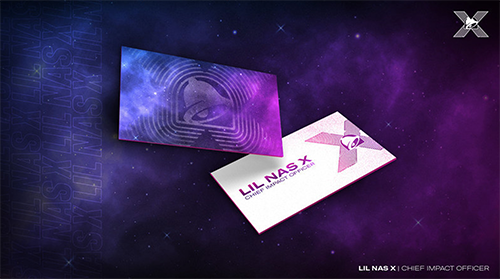 Lil Nas X added, "I know there's a lot of young people like me out there who are taking non-traditional paths to follow their dreams, so I'm super excited to play a part in making sure more of them know Taco Bell has their back when it comes to achieving those goals."
The best part about the Live Más Scholarship application is that students aren't required to submit grades, letter of recommendations or any other traditional scholarship requirements.
The application period will close on January 11, 2022, and recipients will be announced in Spring 2022. The awards are $5,000, $10,000 or $25,000 per student.
To learn more about the Live Más Scholarship, or to apply, visit their website.
All Images courtesy of Taco Bell Corp.