Pastor, entrepreneur, educator, counselor, singer, songwriter, model, actress, and author are only a few ways to describe the talented Dr. Kiki Michelle Singletary-Williams. Dr. Williams encourages her clients, congregation, fans, friends, family, and followers to take the brakes off, eliminate their limiting beliefs, and go for their biggest dreams. This mentality earned Dr. Williams widespread success and is at the heart of this Sheen Magazine exclusive.
Who is Kiki Singletary-Williams?
Dr. Kiki Michelle Singletary-Williams is a Woman of God, Pastor, Entrepreneur, Educator, Counselor, Award-winning Singer and Songwriter, Recording Artist, Model, Actress, Radio Personality, Author, Wife, and Mother.
Can you tell us more about your journey?  
I grew up in Rochester, New York with great parents, Elder & Evangelist Claudia Singletary, and Elder & Evangelist Sylvester Singletary. I traveled to Europe in high school and decided then that I wanted to see all the world had to offer. I attended Clark Atlanta University and earned a Bachelor of Science degree in Mathematical Sciences. I attended The University of Phoenix and earned a Master's in Early Childhood Education. I then attended Argosy University and earned a Doctorate in Counseling.  
Besides completing my educational goals, I've had a burning passion to sing and write since I was a child. I started recording songs that I had written and have received several awards for my art. I am currently promoting the newly released single, "EVERYBODY, (Treat Her Right)," which was produced by Felton Pilate. The video shoot was so much fun and featured band members Jayson Sylvester Singletary (JAYSLYSING) and Sean Pfiefer. The song was released three weeks ago and is trending on YouTube and Facebook. You can listen to the single on our internet radio station, WKMC 92.1, here.
 I am the proud wife to Mr. Carlyle E. Williams, International Designer & Stylist, and the mother of three amazing young men—Sidney, Jeremiah, and Emmanuel. Mr. Carlyle and I operate Carki Global Inc., a nonprofit organization that feeds hundreds of people each month, conducts weekly Sunday services, Bible studies, and quarterly empowerment conferences.
I am also the CEO of Quantum Talks 8.0, which provides counseling to those in need of mental health services, and Kiki Michelle, LLC, a business that trains educators and professionals.  
How would you encourage others to achieve their goals?  
I would advise others to have a strong prayer life and to work hard to achieve their goals no matter what. Depending on their needs, I can help them achieve their goals on a case-by-case basis.
Tell us more about your song, "Be the Change."
Be the Change is a song I wrote just after Mike Brown was killed. The song was written as a social change and justice anthem to awaken those who seek change in our world, to Be the Change they wish to see. There is no more time to wait for others to do things on our behalf; we must move into action one act, one word, or one deed at a time.   
What is the art of music?
The art of music is an extension of my existence. I always wrote poems as a child and then, one day, a poem came to me with melodies, tones, tunes, and instruments. The first time it happened, I was astounded and wondered where it came from. Music is the universal entity that connects each of us. The art of music to me is being confident in your gifts and talents and having the desire to get better. One must acknowledge their contribution to the body of music and be willing to take the brakes off and just do it!
Tell us about some of your accomplishments in the fashion industry.
I am blessed to be married to an International Fashion Designer and Stylist who trained me in the do's and don'ts of the industry from walking the runway and beyond. I've walked in New York Fashion Week numerous times and have been blessed to sing and model in The Annual Durham North Carolina Fashion Week Events, the East Coast Fashion Week, the Caribbean Islands, two Super Bowl Fashion Show events, Travis Winkey's Presents Christmas events in Baltimore, and John Blassingame's International Model & Designer Competitions in New Jersey. I started designing my own clothes in my early 20s and now have my own collection under the watchful eye of Mr. Carlyle.
What sense of purpose do you draw from your culture and community?
My culture has taught me to be whomever I desire. My paternal bloodline hails from a St. Thomas lineage and my maternal bloodline hails from a Cherokee and Blackfoot Indian bloodline. I watched several generations in my family take what they have and turn it into something great. I am a firm believer that the only limitations we have in life are the limits we impose on the reflection in our own mirrors.
How does it feel to walk the runway?
It is an amazing feeling. As a full-figured model, I know all too well how it feels for designers to discriminate against plus-sized models. I appreciate the new trend in fashion that supports diversity and welcomes a woman and all her curves. I absolutely love to bring those garments to life and give someone in the audience the courage to do all they desire to do and be in life.
How do you balance your personal life with your career?
 I have learned the art of prioritizing. If there is one statement that rings true it is that we must first take care of ourselves and our families. I support organization and working off a planned schedule. If things come up that need urgent attention, then they are handled accordingly. However, I think it is a good idea to have firm boundaries between one's personal life and one's career.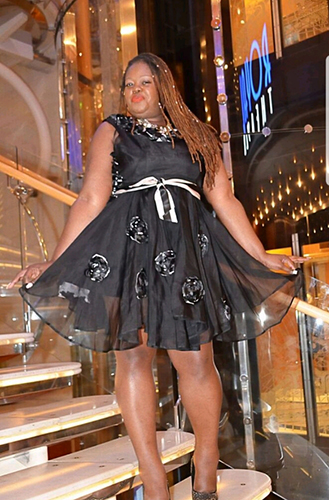 What is next for you, Mrs. Williams?  
I hope and pray each day that God will continue to lead, guide, and direct me. I would like to see my entities grow and continue to have the means to help those in need. I want to add more items to my collection, make more music, and spend time with family.
Can you leave us with some words of wisdom?  
I appreciate the opportunity to share and want to invite everyone to live their best life. Each dream we are gifted with, we are responsible for doing something with. Go with what God gives you and never look back. Appreciate the doors that have opened and appreciate the doors that have closed. God's got you covered!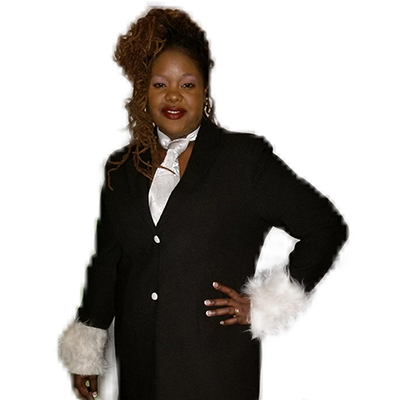 For more on Dr. Kiki Michelle Singletary-Williams, click here.
All images by Mr.Carly Studio