Media personality, Tambra Cherie has carried out many different roles in the span of her career in the world of entertainment. Her passion for media hosting started early on and the second she realized her love for the industry, she took it and ran! Today, she serves as the midday host on 97.7 The Beat of the Capital and to no surprise she has listeners tuning in from all over the world! We caught up with Tambra to discuss her exciting book, Surrounded By Sin, Grounded By Love: 8 Simple Keys to Becoming a Better You, remaining true to herself and values in the entertainment industry, and much more!
Tell us about your book, 'Surrounded By Sin, Grounded By Love: 8 Simple Keys to Becoming a Better You!'
Surrounded By Sin, Grounded By Love: 8 Simple Keys to Becoming a Better You, is really a book focused on helping others to become better versions of themselves. It's about experiences and the lessons learned from those experiences. I've grown, and I want others to experience that growth in becoming better. Being in the entertainment industry, I've been surrounded by a lot of sin, but I've also been grounded in a lot of love. With that love comes compassion, forgiveness, self-love, healing, and understanding. I love what I do. I'm sharing what I learned along my journey and key principles that helped me become better spiritually, personally, and professionally. I've never had to compromise my morals or values to actually achieve the goals I set out to obtain. They were tested, questioned, and often frowned upon, but I strongly believe God gives us these tests to see if we're ready for our next assignment, or ready to walk in our God-given purpose.
What would you like each reader to take away after reading your book?
I want each reader to see themselves at some point in the book. They don't have to relate to an experience but to a feeling or an emotion. I think we have all questioned ourselves. I think that if someone has not hurt you or disappointed you in your life, that someone eventually will, and you need to know how to deal with that. I want to encourage people to become better, no matter how you were or have been in the past. I think 2020 is a year of growth. What bothered you two years ago and disrupted your life, should not bother you today. I want to show others when negativity comes knocking at your front door, you don't always have to answer. Everything and everyone does not need or deserve a response. You give life to things you entertain. When you want to deal with the majors, why entertain the minors? I want to encourage readers to use what was meant to hurt them to help them. I want to inspire them to put forth a genuine effort and focus on becoming better friends, mates, parents, sisters, brothers, entrepreneurs, leaders, and so on. When we become better, we build better communities and we treat people better. Better people equals a better quality of life!
How difficult would you say it is for you to maintain your values in the world of entertainment?
It's become pretty easy after I learned how to say and no, and not feel bad about it. I learned to trust God's timing, instead of mine. Once I mastered the understanding that everyone is not me, and doesn't go by the same rules, standards, morals or values, it became a lot easier to apprehend. I remember hosting a Hip Hop concert with actress Vivica A. Foxx, who I love. We had a blast hosting together, but at the end of the night, the promoter for that concert failed to pay me. He didn't have a problem giving me every excuse in the world as to why payment was delayed. I believe he took my kindness for weakness, but that experience helped teach me that everyone does not do good business and I learned from that experience. Everyone is not you and stop expecting you from them.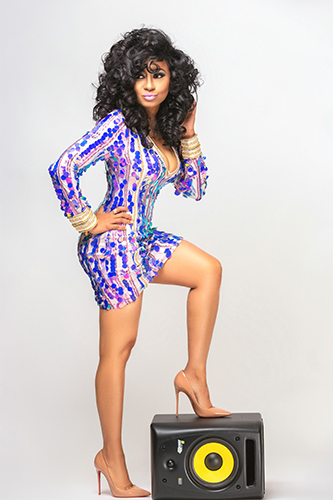 What advice would you give to our readers who may be in similar situations as you?
The fun part about writing a book and being on the radio is you get to meet different personalities and people from all over the world while promoting it. We all have stories! I'm encouraging other personalities to share theirs. I've always known I wanted to be more than a voice on the radio. I've been blessed to host and guest host on television as well. My job is to not only entertain, but encourage, inspire, motivate, educate, and share! I believe God has blessed me with a voice for a bigger purpose. I know that I am a servant. I'm here to help other people. When one grows, we all have the capability and the opportunity to grow! I hosted a Women's Leadership and Entrepreneurs Brunch recently and a young entrepreneur said it best, "Send the elevator back down!" That's what I want readers in similar situations or even better to take away.
What are you currently working on? What can we expect to see from Tambra Cherie in the future?
Well under the circumstances we are under in the world right now, I am just on-air every day working and trying to stay healthy, and share with others on how they can take steps to become healthier as well. Right now, I want to encourage people to take the necessary steps to become healthier and make healthier choices. Now when I personally talk about health, I'm not just talking about your diet or physical health, although that is important. I'm talking about getting healthier mentally, emotionally, spiritually, and yes, physically. I want to see overall healthy lifestyle changes. I love to see people happy and thriving. I have a passion for people and I am dedicated to helping them. I'm going to continue on this path of radio, television, hosting, books, and helping others by having an impact on someone's life. That is priceless.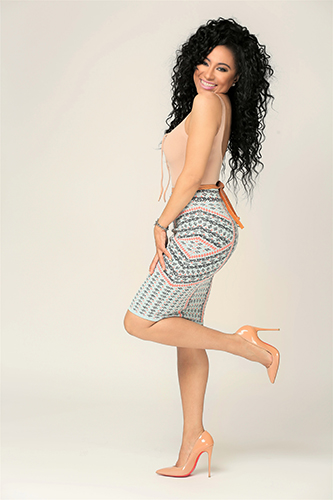 For more on Tambra Cherie, click here!
Click here for more on Surrounded by Sin Grounded By Love!
Stay connected with Tambra Cherie by following her on Facebook and Instagram.
All photos by 
Sterling Photography Studio
Gary of Sterling Photography