Way back when before Taraji began her acting career, she was styling her classmates' hair as her side hustle and now it looks like she's dipping back into what she knows best. Henson has just launched a hair care line and guess what? It caters to all hair types! The line includes 18 products, all the products are divided into four color-coded parts. Teal is for cleansing and care, Red is for repair, Purple is for treatment stylers, and Yellow is for scalp-care.
When developing the products, Henson wanted to ensure that she created products for every texture. It's safe to say, we're dying to get our hands on these exciting new products.
Check out the few products I've been eyeing.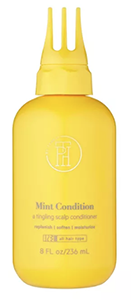 TPH Mint Condition Tingling Scalp Conditioner, $12
This conditioner was made for all hair textures. Not only does it bring back moisture to the hair but it promotes hair growth too. Also, if you're intrigued by the adorable applicator on the top of the bottle then I don't know what will.

TPH Smooth Attitude Mending Hair Milk, $14
Towards the end of 2019, I became obsessed with hair milk and for all the right reasons. This one by TPH by Taraji claims to be lightweight, reduces frizz, and protects the hair from breakage. In addition to doing all those great things to the hair, it will nourish and smooth the hair out while giving it the shine you never knew you needed.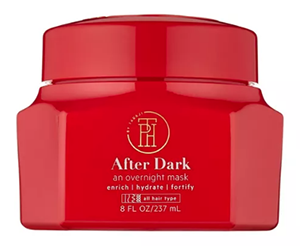 TPH After Dark Overnight Repair Mask, $15
Hair masks are seriously a gift sent from heaven but this one is perhaps the coolest one I've ever encountered. It is a mask that you put in your hair before you go to bed! It will melt into the hair and give it shine, softness, and strength. It will do all the hard work for you. Even if leaving a hair mask in your hair overnight isn't your thing, you can also leave it on the hair for five to 10 minutes to give your hair a little pick me up.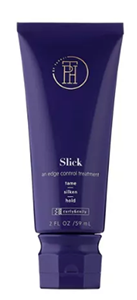 TPH So Slick Edge Control Treatment, $8.99
Tame out those edges and baby hair with this edge control treatment. It will sleek out the hair and give it a smoothe appearance without flaking on you!

TPH Ride Or Die Detangling Leave-In Conditioner, $10
Who knew detangling hair could be so easy. This hydrating leave-in-conditioner will not only detangle but it will also nourish and fortifies hair.

TPH Hot Commodity Heat Protecting Spray, $14
Heat protectant is an absolute must if you're putting any type of heat on the hair. This one by the brand acts as that protective coat on the hair and will provide anti-breakage protection from chemical treatments you may have on the hair. The best part about it is that it does not leave the hair feeling waxy.
TPH by Taraji is available at Target stores and products retail between $6 to $15. Let us know in the comments below if you'll be purchasing your products from TPH by Taraji today!