Multi-faceted star, Tasha Smith needs no introduction. When we learned that she was returning for the final season of FOX's Empire, we had to lock down an interview to catch up with the busy bee to discuss what all we should expect to see. In addition, Smith's latest project for BET titled, "Strip Down: The Naked Truth" which gives an in-depth explanation of dancer culture and features real-life stories of entertainment dancers will premiere on the network this spring so naturally, we had to discuss all the details on that special project as well. Check out our exclusive interview with Tasha Smith below!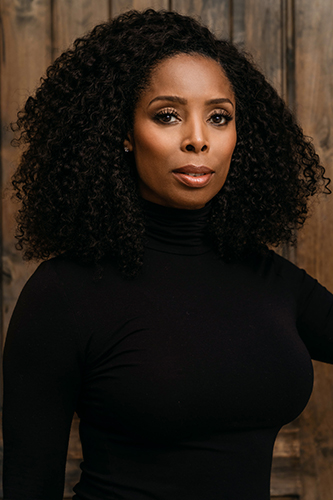 How would you juggle life as an actress, director, producer, acting instructor, motivational speaker, and author and remain sane?
You know what? I'm an artist (laughs). I take all of my stuff and put it into my art and my students. I feel like I have a place to put all of my insanity on a creative level. I also like to try to pray, meditate, and have quiet time to clear my mind and clear my thoughts. Therapy helps, that's another addition to keep you sane. Therapy, Jesus, students, creativity helps an insane person be sane (laughs).
Tell us about being a part of the ensemble cast in Lee Daniel's Empire. How would you describe your overall experience?
It's like one of the best experiences that I've had creatively. I enjoy working with Taraji P. Henson, Vivica A. Fox, and everyone on the show. It's like a family. It's been a blessing. It's been an incredible, creative experience.
With Empire winding down, is there anything you can tell us about this final season and your character's journey?
Honey, all I got to say is that you don't want to miss it. The sisters are on a rollercoaster ride. Carol is going through hell. Oh my God. It is so good. I just can't even tell you. You're going to see an emotional rollercoaster ride with the sisters.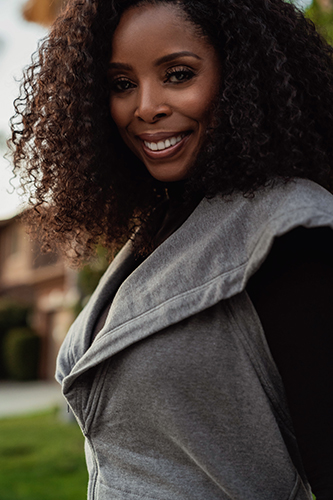 You recently produced and hosted the BET Documentary, "Strip Down: The Naked Truth," what made you want to tell these real stories? Where did your motivation come from?
My motivation came from when I was 14 years old. I did bartend at a strip club. When I was in my early 20s as I was pursuing my stand-up comedy career, I was a stripper. At first it was a big secret, but I've been pretty open about it over the years. I had to really come out of the shame or stigma that was being attached to being a stripper. That was over 20 years ago and during that time, it wasn't like something people embraced like they did today. I had directed a movie about a stripper and when I was talking about the humanity of strippers and women that have chosen to strip or dancing entertainment as a profession, people were so quick to judge. Me doing Strip Down was me peeling back the veil to show the deeper look of women that chose that form of entertainment as a profession. You can get more insight because there are amazing women that I've met that are dancers. Even when I was dancer, it was something I did to pursue my comedy career. I wanted to show a deeper look for women that chose that profession.
What can we expect to see from you in the future?
Directing. I've been directing a lot. I actually also directed a new series on STARZ called P-Valley. I'm directing a lot of episodic television and I'll be directing feature films. I'm continuing to run my acting school which is located in Los Angeles called Tasha Smith Actors Workshop (TSAW).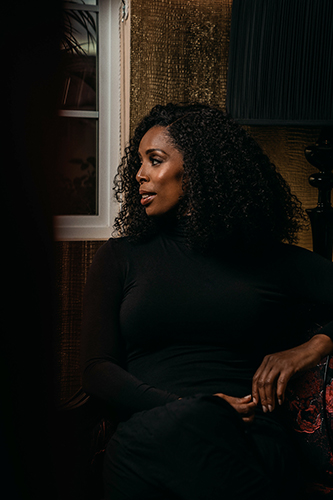 "Strip Down: The Naked Truth" airs this Spring on BET!
For more on Tasha Smith, follow her on Facebook, Instagram, & Twitter
All images by Brandon Ruffin