Nearly two decades ago, Burlington, North Carolina native, Tequan Richmond's feet hit the ground in Los Angeles, California and since then, he has not slowed down in making his entertainment dreams come true. Today, he serves as an actor, writer, and producer with his most recent project titled, Blood On Her Badge set to release November 16th. Ahead of the television film's release, we caught up with him to discuss his new role, quarantine life, and much more!
Tell us about your role in Blood on Her Badge.
I play the role of Trey in Blood on Her Badge. Trey is a young man who meets an unexperienced cop. They form a relationship bond together and eventually; he starts to manipulate her; doing things a cop probably shouldn't be doing. They land themselves in a serious situation.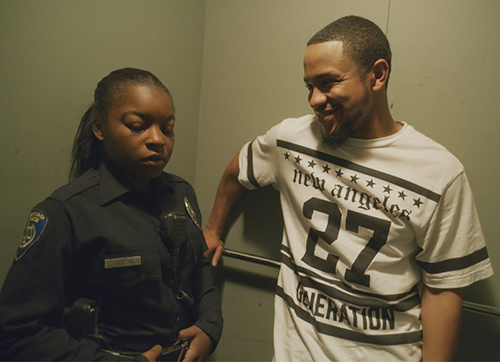 What can we expect to see out of this project?
You can expect to see a lot of action. There are a lot of things that transpire when a cop goes bad. You get to see that first-hand from the point of view of someone that is far-removed from that lifestyle. It kind of brings the best and worst of both worlds together.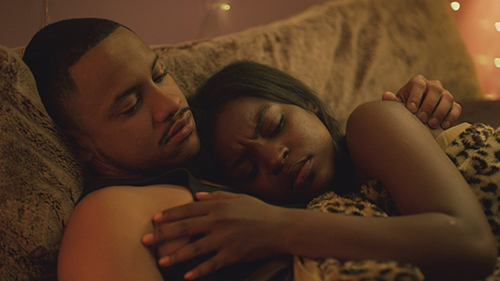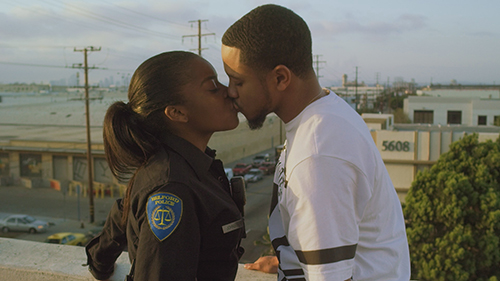 How has quarantine life been for you as an actor?
The beginning was like, 'Okay, I'm cool with this. This is kind of like a mini-vacation.' The middle part was kind of like 'Okay, um?' Maybe I should do some studying or try to perfect my craft. (laughs). Towards the end I was like, alright this is getting out of hand. I've been making the best of it. When I say perfect my craft, I mean reading books, studying films, learning new techniques and different things that may help so that when this clears up, you're ready for every opportunity that comes your way. I hope we can open up and begin shooting more things in 2021. All in all, it's been an eye-opening experience. I will say, nothing is worse than dead time. It was actually a blessing and curse that we were given this time on our hands. Take advantage of it.
What are you currently working on and what can we expect to see from you in the future?
Currently, I'm working on writing because I'm an aspiring writer and director. I produced a few things but right now I'm working on different scripts. In the future, we do have Blood on Her Badge releasing Monday, November 16th at 8PM EST. We have a few projects coming up in 2021.
For more on Tequan Richmond, follow him on Facebook, Instagram, & Twitter.
All images Courtesy of TV One