The Aware Brand has announced the expansion of its partnership with Foot Locker from one location to twelve! The Black owned streetwear, founded by childhood friends Drew Sanders and Richard Faison, began their partnership with Foot Locker in 2020 with just two locations. The news come as they're planning to drop a new summer collection.  CEO of The Aware Brand Drew Sanders stated, "We are thrilled to continue to grow Aware with Foot Locker. They are the perfect partner and their principles to 'respect, inspire, develop and empower youth culture are ones that we embody."
The Aware Brand is now available at the following stores in NYC:
1565 Flatbush Ave #1567, Brooklyn, NY 11210
140 Dyckman St, New York, NY 10040
22 East 170th Street, Bronx, NY 10452
1636 Pitkin Ave, Brooklyn, New York 11212
1460 Broadway, New York, NY 10036
Staten Island Mall 2655 Richmond Ave. Staten Island, New York 10314
River plaza 60 W 225th St, Bronx, NY 10463
949 Southern Blvd, Bronx, NY 10459
Roosevelt Field 630 Old Country Rd Space 1124B, Garden City, NY 11530
605 W 181st St, New York, NY 10033
11 W 34th St, New York, NY 10001
226 East Fordham Road, Bronx, New York 10458
The Brand is also having a NYC Pop Up on August 26th.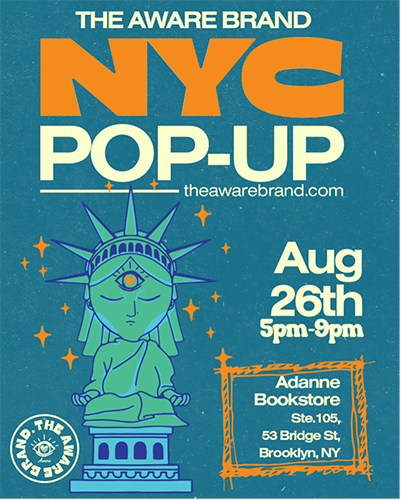 For information about The Aware Brand visit their website.
Images courtesy of TreMedia