Business building is second nature to 7-figure earner, Stephanie Elise. 
When morals, character, integrity and entrepreneurship are instilled in you success is the outcome. Stephanie dedicated her growth and experience to four niche specific businesses. Shapewear, Income Tax business, Health & Wellness  and a industry black women wouldn't think to embark upon Landscaping.
"Landscaping is a $93 billion dollar industry and about 85% of businesses are owned by men. Can you imagine how much of that revenue are from women consumers" says Stephanie.
Stephanie was introduced to Landscaping by her late father who owned and operated his company at the time. Quickly taking notice how easy and lucrative this particular Industry is it was one thing missing. The lack of women.  Always a student, she has an eagerness for continuous education while consistently educating others — even during her challenges battling expressive language disorder. Now deciding to share with the world after years of suffering in silence.
This pushed her further to educate and start building a community of women landscapers.  Stephanie holds a bachelor's degree from Chicago State University and she applies her studies putting people  in position to win.  Now and author with the release of her first E-book "Landscaping Business Blueprint for Women" Stephanie hopes to open doors for more women across the globe.
Understanding the challenges she might face due the misunderstanding and concept when it comes to the business and learning it's more than lawn care. However Stephanie is ready to dominate and see and increase in women ownership.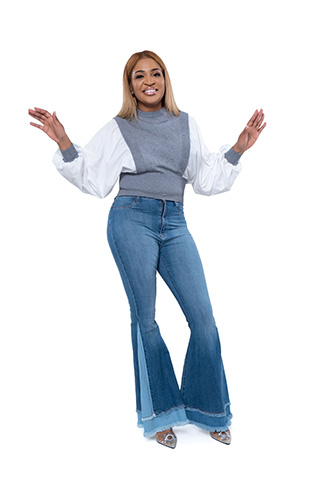 "Prosperity Flows to and through Me" – Stephani Elise
For more on Stephanie Elise, click here.
Follow her on Instagram today!
All images by 529 Management