I'm sure you've seen the resurfaced video by now.  But in case you haven't here's the tea.  In 2017 VH1 premiered a reality music show called "Signed."  A host of dope singers, rappers and musicians were among the cast of the show.  Everyone was competing for their chance to make it big with the help of music mogul's Rick Ross and the Dream.  Picture this:  nervous, sweating, afraid and more as you share your talent on the spot in front of others for their immediate critique.  Well that's enough to have me fearful but to overcome those obstacles just to be decreased to the shade of your melanin is mind blowing for me!
It's called colorism.  It has been evident in our history for centuries and just happened to resurface again for the streets to talk.  It's basically prejudice towards darker shades.  Unfortunately it's been apparent in and outside of the Black community.  "You're prettier if you're lighter."  "You're more talented if you're lighter."  Yea, all of those negative stereotypes.  Here we are revisiting this dilemma in American four years after it was aired on national television and centuries later in our growing American history.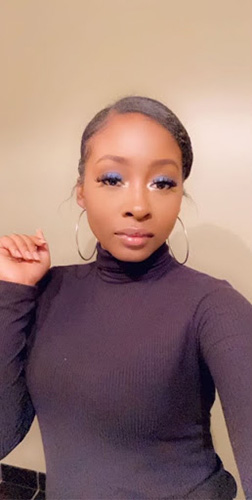 In the video clip we saw the very talented Kaiya Hamilton singing for the Gawds on what should have been the start to propel her music career.  She clearly showcased her on the spot talent that included her singing ability and production arrangement yet she didn't win the eye of the musical icon executives.  Now some may argue that this was also an example of sexism because the prior contestant not only sang but also conducted herself in a more sexually revealing manner.  Although not revealing through her clothing attire, Kaiya Hamilton was more prepared lyrically and musically in this battle.  
"In the beginning I was really excited but super nervous as the show progressed.  I realized that this was giving me a peek into the industry and how it works," says Kaiya of her VH1 "Signed" experience. "Towards the end of my time on the show I still felt the pressure of delivering a good performance," she continues.  After preparing for this moment it all came to a halt due to iconic disapproval based on sex and melanin.  Luckily for artists like Kaiya she used this experience as a stepping stone to continue pushing forward in her career.  While this experience may have crushed some, it fueled Kaiya to reach for the stars.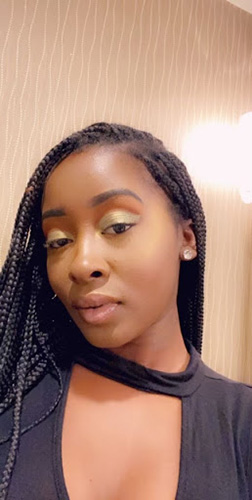 She is currently continuing to write and deliver music on her own terms and with her head held high.  "My love for music started really young. I believe I was about 4 or 5 years old when my mother taught me to sing. She continued to help mold my craft ever since," recalls Kaiya.  "My music will be relatable and will inspire people to continue their dreams," she explains.  Her musical flare can be seen as soulful with a pinch of hip hop and pop.  Whatever the tune, she is blazing the mic and crushing in her melanin.  Kaiya is propelling through the music industry with her Black Girl Magic.  "To me, my Black Girl Magic is being confident in who you are regardless of anyone else's expectations of your excellence," she exclaims.  Kaiya is definitely ruling out the expectations of others and has not let her VH1 experience deter her dream.  Connect with this viral sensation online and also by email as she continues to strive for musical greatness with her melanin magic.  
Writer, C. Scott, is a mother of one; author, social worker, early literacy interventionist and entrepreneur. Follow her on Instagram as @curls_coils and @mysweettealife. 
All images provided by of Kaiya Hamilton