The Natural Beauty Fest is a celebration/infusion of natural, beauty products and services for all people, multicultural, demographics, race, and all ethnicity backgrounds.  Come join us and experience an array of vendors showcasing all types of hair, skin and beauty care, fashion, fitness, wellness, art, jewelry, food and more!
With an array of 200+ vendors and influencers, those attending the event will be gifted with a cultural experience like no other. The Natural Beauty Fest is a carefully crafted initiative that draws attention to the importance of unity in our communities, builds relationships on a grand scale and draws attention to the global trend of women embracing their natural beauty. This festival further illustrates the founders commitment to creating experiences that empower the community and our families on all levels.
What can we expect at the Natural Beauty and Wellness ?
The main stage will feature live music, entertainment from our local artists and bands and our special guest Mrs. Yandy Smith Harris from Love & Hip Hop New York, trust me you do not want to miss this new unmatched event right here in Jacksonville, Florida.   
Ticket prices range from free tickets for youth to unique VIP Packages and experiences you just don't want to miss!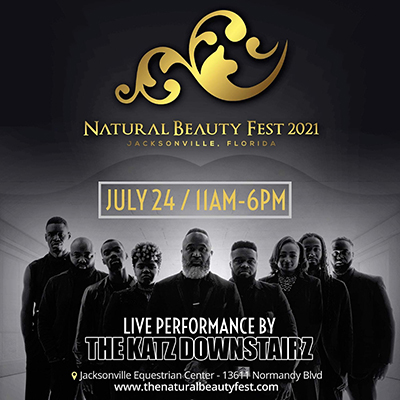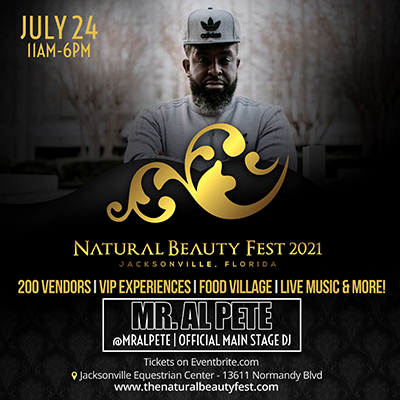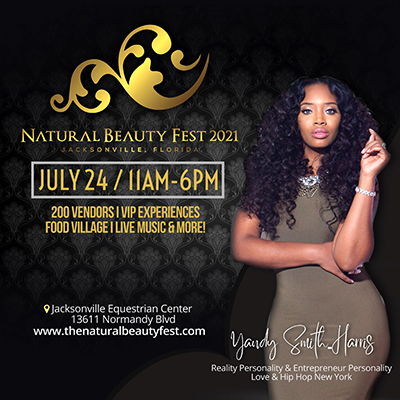 Please tell our readers more about this event.
If you are a new naturalist looking to learn more information, a wellness inspiration searching for like-minded people, a salon owner looking to connect with new clients, someone who loves live music, or if you just love freebies, food, vendors, VIP Experiences, the education of the natural movement and lifestyle ..then this is for you. 
July 24th at the Jacksonville Equestrian Center, bring a friend, this was truly created just for you!!
For more information regarding this unique event, visit www.thenaturalbeautyfest.com and be sure to follow them on Instagram @naturalbeautyfestjax or on Facebook @Natural Beauty Fest Jacksonville.