Internationally acclaimed performer, author, and artist, Martha High describes herself first as a child of God and then as an artist. As a vocal powerhouse, Martha was discovered by "the Godfather of Soul," James Brown, at the age of 18 and has spent the last five decades entertaining audiences around the world. That's why it was a huge honor to sit down with Martha for an exclusive interview with Sheen Magazine about her life and career.
Who is Martha High beyond the singer?
I'm a child of God and my purpose on Earth is to live my life to the fullest and share my love for others. I've been blessed with the gift of singing and the talent to draw and paint. Through my music, I share love and let my light shine from within. My paintings are bright with colors that flow and lines that curve and capture the light, life, and love of my subjects.  
I was a mother of three. I lost both my sons tragically in 1995. God gave me the strength to hold onto all the precious memories with my sons. God's love and my faith gave me peace and understanding, which allowed me to have a stronger bond with my daughter, whom I love and cherish.
 I push through life knowing my blessings come from God. To be steadfast and set in your goals is what you want in life and you cannot succeed without love. Love and hate cannot live in the same heart—it must be one or the other—and I can assure you that hate won't get you anywhere.
What is soul music?  
Soul music is what you feel from within. Soul is what you present when you sing or play an instrument. It's how you show emotion from expressions and what comes through your mouth whether you belt something out or the softness in your voice. When it sends chills up your spine, that's soul music.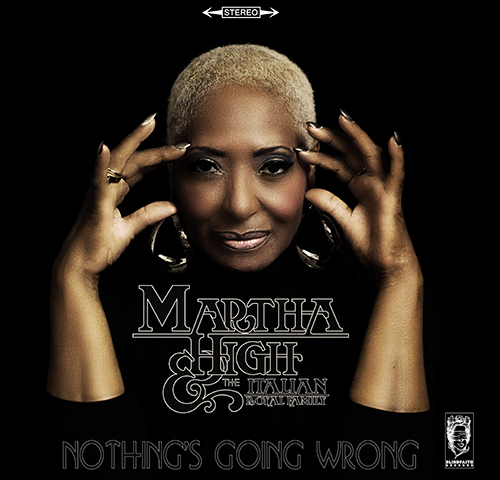 Tell us about your experience on the road with James Brown.
It was quite a journey learning the ins and outs of the industry, the excitement, discipline, patience, understanding, guidance, and respect. I never experienced that level of entertainment until I joined Mr. Brown's review. Just like he guided us on stage, he had rules for the road. Our hotel stays were disciplined, and we had to treat one another with respect.
You learn patience on the road because you can't do things your way. The long hours of traveling after a show was frustrating at times, especially being on the road for months and not getting to go home.
 Learning to play together on stage was disciplined and you couldn't let your ego take over. You might be in a mood at first, but rehearsing soothed your soul and made all the hustle and bustle worthwhile. It was exciting and sometimes hard to travel with "the hardest working man in show business."  
Of your 32 years performing with the "Godfather of Soul," do you have a funny story about James Brown?
 Mr. Brown was truly a funny cat. He was upset with me for not answering his call one day. Before every gig, he usually told the backup singers what to wear, but when I arrived that night, he ignored me. While we were on stage, he kept looking at me and I could tell he was still mad.
During one song, he usually called on background singer Cynthia Moore to adlib but that night he cried out, "Maartha! No! I mean, Maartha, oooh no! I mean, Cynthia! Won't cha sing your song!" We were laughing and confused. Cynthia didn't know whether to go forward or not. I knew he was still upset, and it was so heavy on his mind that he called my name by accident!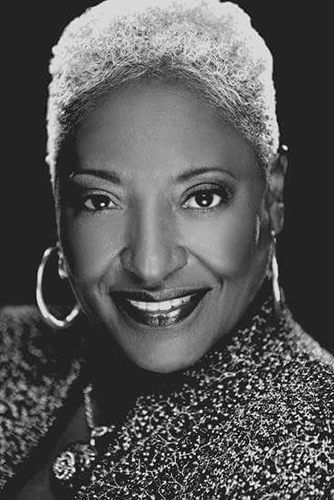 What inspired you to write your book, He's a Funny Cat, Ms. High?
I used to write about my time traveling with Mr. Brown as his hairstylist. I got to know him so well that he called me his sister. He raised me too since I was only 18 when I joined his review. In my book, I wanted people to know that he was more than a performer. He was a down-to-earth man who was funny and didn't know it. I wanted to share that side of him.  
He's a Funny Cat is about Mr. Brown and who he was as a person. The title came from something he always used to say when he thought someone had a lot of nerve. He would turn to me and say, "He's a funny cat, Ms. High!"
What advice would you give to a new artist embarking on a singing career?
Be certain this is what you want to do. Make sure you have someone to work with who has your best interests at heart. This isn't an easy life. Know how to entertain an audience and know the business side. If this is truly what you want to do, stick with it and don't give up. Always take care of your voice, practice, and be all that you can be. Trust in God; He will see you through!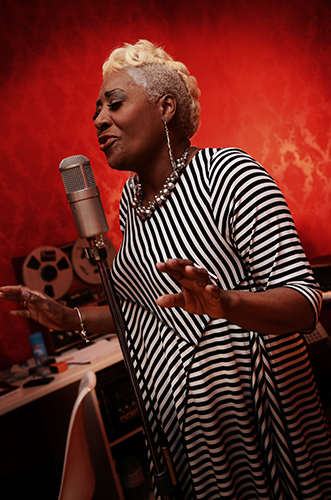 What does success mean to you?
 Success is being satisfied in all you do—setting goals and working hard to reach them. Don't give up on your plans because, even though it's not easy, determination will get you where you want to be. I was determined to become a singer and, in peace and harmony, I'm still doing what I love. My life is healthy and I have no regrets. I will continue to love the Lord and give Him thanks for the rest of my life. That's what success is to me.
What sense of purpose have you drawn from your culture and community?
Black lives have always mattered. I'm so proud to be the black woman I am. All lives matter. I've never felt any race is above mine. We've accomplished and done so much in America and for America. Even though people don't want to accept our heritage and who we are, no one has the right to tell us to go back where we came from. I know who I am and I will always represent my race with decency and respect. I will encourage my brothers and sisters that we can work together, love and respect one another. We are the strongest race and we must love and stand together for our rights.
All images courtesy of Stefano Caporilli