Do you ever struggle finding the right color because your top and bottom lip don't match in pigments? Well, I do and I love watching the hacks of the brown girl beauties of the internet have come up with is so astonishing! Sadly, for me most of the time I forget whatever tied in the combo to make my lip color match, but Lip Bar actually gave me a refreshing new choice!
The Lip Bar's Shimmer Balm with Argan Jojoba Oil in Brownie Points is amazing! I was a bit surprised when I saw the packaging because I didn't know how it would look on me but it's amazing! Literally my brown top lip and pink bottom lip finally looked like they were related again! (It's okay, I laughed out loud here too!) The balm gives you a nice tingling sensation and you instantly feel the moisture. I felt immediately that this product was made for me!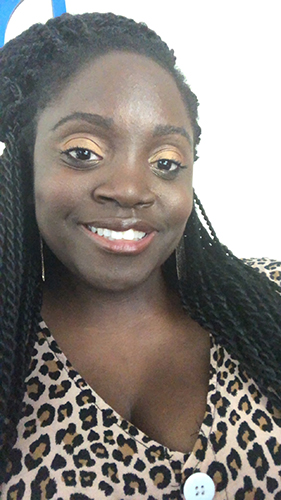 I had another bit of satisfaction when I visited their website and found out their products were vegan and cruelty and of course, inclusive ideals! The founder of The Lip Bar started her business when she realized media was shaping beauty. Can you believe she was whipping up her products in her kitchen in the beginning – that's so cool! Overall, I give this balm a solid two thumbs up and babyyyy, when your lips start shinning like mine, send me a pic!
For more information on The Lip Bar, click here.
Featured Image obtained from The Lip Bar's official website