Co-owner of Houston's hottest new restaurant dishes about how their booming business got started.
It is often said that some of best stories are written by accident. We start out with our own idea in mind and then, somehow, we look up and we are in a place that we never knew we would be in. As the saying goes, "If you want to make God laugh, tell Him your plans." The entrepreneurial powerhouse behind Houston's Turkey Leg Hut knows this all too well.
The story all started with a husband-and-wife team that set out to provide one service for the people of their city, but it grew into something else entirely. Lynne and Nakia Price knew that there was a need for a transportation service to and from rodeos, a huge part of the city's culture in the city of Houston, Texas so they saw an opportunity to provide a service and create an income stream at the same time. What the Prices noticed while operating their shuttle was the large number of people that were leaving these events hungry, so they started hosting barbecues in the parking lots to feed their customers. With this, they recognized a new opportunity, but they had no idea how this one small pivot would create a as legacy building business.
We had a chance to catch up with Nakia Price, Co-creator of the Turkey Leg Hut, to talk about the family's booming restaurant business that caught them totally by surprise!
For those that may not be in the Houston area, give us a little background on you and your journey as an entrepreneur.
Prior to Turkey Leg Hut, I was a mother of two with a newborn baby and I was the Junior Project Manager for a litigation firm, and I worked for the defense on class action suits. My husband and I decided to shuttle people to and from the front of the rodeo during rodeo season because we had a van. Then we made the decision to sell turkey legs while people waited and it kind of took of from there because it went from selling turkey legs while people waited to people coming just to eat and that is how it started.
Since this was all pure happenstance, what was it like to make this transition into something totally different from what you were doing before?
It was different in the sense that it was both hard and easy at the same time. The easy part was that I did not have to answer to anyone. There was nobody telling me that I needed to be at a certain place at certain time or telling me what to do. I always knew that I wanted to be an entrepreneur, but I was never sure what path I would take to get there. We have always been hard workers so that was an easy part as well. Late nights and early mornings were always a part of what we did. The difference now is that we were doing it for ourselves so while it was a challenge to do these things, we were used to it we were seeing the fruits of our own labor.
What do you think you learned about yourself during this process of growing the business that you never even expected?
Patience for sure. I learned a lot about myself. I have always been a tough cookie because I had always been athletic, but I would say that, because you are doing this for yourself, you definitely have to know how to push yourself more. You may feel tired, and you just want to chill and lay around the house, but you can't because this is not like having a 9 to 5. This is the nonstop hustle and bustle of being an entrepreneur but at the end of the day it is all very rewarding because you are doing it for yourself.
What is the difference maker in Turkey Leg Hut and everyone else?
I would say that the difference is in the people that work here and the people behind it. We take pride in what we do and we are very consistent. No matter what day you come into Turkey Leg Hut, the food will always taste the same and you will always get the same great service. The attention that we pay to what we do and the way we treat our customers is important. This is something that I have always taught to my children as well, to always remain consistent. [Also,] the vibe that we set [is like] a backyard party or family reunion and there is passion behind it. We do this because this is something that we love, and we do not focus on the money. The money will come as a result of the passion that we have for what we do.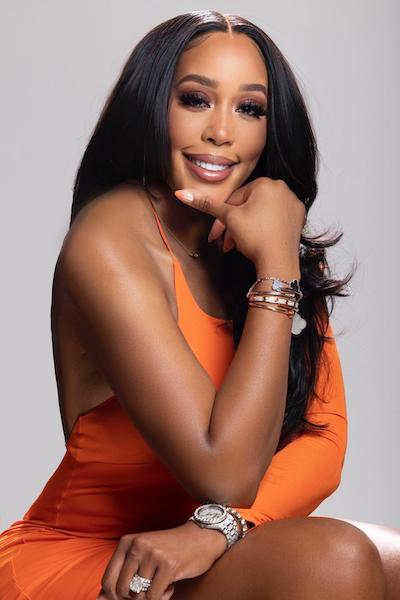 With things growing the way they are, what is next for Turkey Leg Hut?
The main thing is to make sure that we are doing things at the right time. There are people that approach us all the time about franchising Turkey Leg Hut, but we do not feel that the time is right at the moment. What we have done is expand the food truck and we do pop ups. We have a bar nearby Turkey Leg Hut called Savoy, so we are buying up the block and we have our hands in a few other businesses. We do intend to expand in the right way and at the right time.
Price says that she is of the belief that growth is important, but they want to make sure that they give the attention deserved to their very first location and its customers, which have been very good to them. To others that are looking to make a pivot into a lane that may be totally different than the one they expected to be in, Price says, "have faith in yourself and no matter what, keep going". Turkey Leg Hut, which is located in H-Town and ran by the devoted and passionate Price family, continues to thrive.
Images provided by DB Agency
For more information on Nakia Price: