Joseline Hernandez is known for her magnetic personality. She's graced our television screens, giving us unforgettable moments that viewers can't get enough of. Most importantly viewers also got to see Hernandez as a mother in moments that have touched and inspired many women around the world. We got to see many sides of Hernandez from her resilience, motivation to becoming a mature and better person, and taking the entertainment industry by storm by making boss moves.
Joseline showed us all that if you work hard and dedicate your time and efforts, you can make a difference. She's a force that we all know and love. In this exclusive with Sheen Magazine, Joseline Hernandez talks about her new role as executive producer for her new show on Zeus network, Joseline's Cabaret: Miami, her experience on Marriage Boot Camp, and more!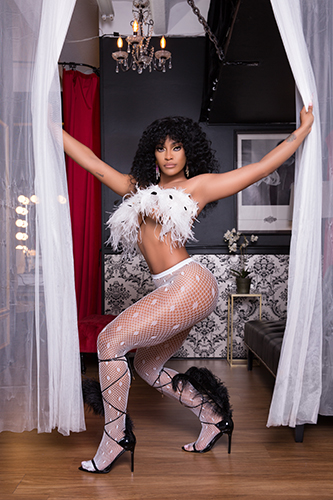 Tell us about your latest projects that fans can look forward to?
New single "Sex Drive is the Soundtrack for Joselines Cabaret! Joselines Cabaret on Zeus Network! Season 1! 
How was your experience on marriage boot camp and how did your previous television experience prepare you for this show? 
Filming Marriage Boot Camp was really cool for me because I learned so much more about myself, who I want to become, and what I really want! The boot camp journey has allowed me to get here and here is where I want to be!
What inspired your show Cabaret: Miami that you executive produce on Zeus?
Joselines Cabaret was inspired by my passion for making music! Not only can I build a Cabaret show with my music and choreography produced by me. I can give girls the opportunity to change their lives and pursue their dreams and talents in a place where no judgment will be passed because Joselines Cabaret is a safe place! 
If someone was going to make your life into a movie who would play you and why?
 If someone were to play me in a movie I would try out for the part! Who better than the original to play the part?!
Anything we can look forward to next season?
New projects baby! As soon as we are quarantine free, we will start filming Joselines Cabaret Season 2! With the mercy of God!
All images by Spexphotography