The official release date for the film Wonder Woman 1984 has been set for October 2nd, 2020 – which kind of seems far away but the good news is Relvon is here to save the day. The beauty powerhouse brand is making the wait a lot more bareablewith the release of a limited-edition makeup collection inspired by the highly anticipated sequel. It's time to celebrate the power of woman! How can we do that? This collection makes it easier to celebrate. Check out the products from the collection below!

Revlon x WW84 Kiss Melting Shine Lipstick, $10
Another product I'm super excited to try is this lipstick. It is infused with coconut oil and shea butter and is said to not feel heavy on the lips.

Revlon x WW84 Fearless Black Liquid Liner, $9
This glossy new liquid eyeliner formula from the brand not only gives the eyes a glisten but the mega-shiny formula is sure to catch anyone's eye.
Revlon X WW84 ColorStay Glaze Stick Eye Shadow Liner, $8
I love a shadow stick, why? Because it makes applying eyeshadow so much easier. This cream stick can be used as shadow or liner and has a shimmering finish.

Revlon x WW84 Super Lustrous The Luscious Mattes Lipstick, $9
Of course this collection would not be complete without your matte lips. They are made with moringa oil and agave to ensure that your lips stay hydrated.

Revlon x WW84 Super Lustrous Lipstick, $9
This product is the only I'm most excited about getting my hands on. The lipsticks in this collection are enriched with vitamin E and are super hydrating. They come in four colors to choose from, Strik First – an orange red, Truth Seeker – a purple, Justice For All – a fuschia, and Raise Your Fists – a copper.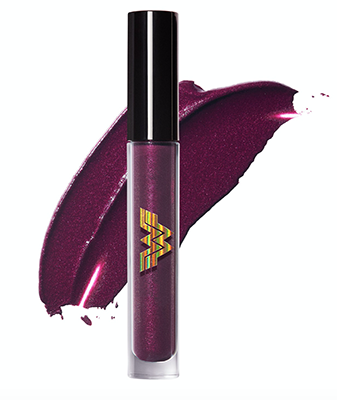 Revlon x WW84 Warrior Glitter Lip Color, $11
There isn't anything quite like a bold lip! This liquid gloss dries matte and has a stunning glitter finish. It is avaliable in two shades – burgundy and red!

Revlon x WW84 Transforming Effects Eye Powders, $10
Are you intrigued by this dual-ended eye power? You can use it on its own or ontop of a liquid liner for a holographic affect.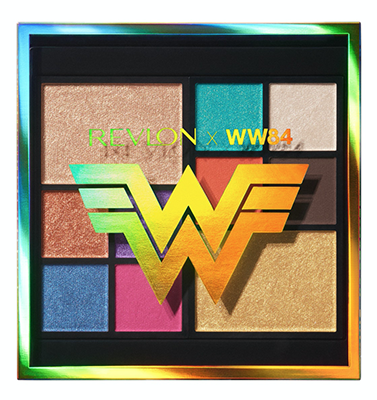 Revlon x WW84 Face & Eye Palette, $15
This multi-use palette comes is composed of many pigment types such as creamy matte, metallic, and pearl. They come in blue, emerald, hot pink, beige, copper, and brown.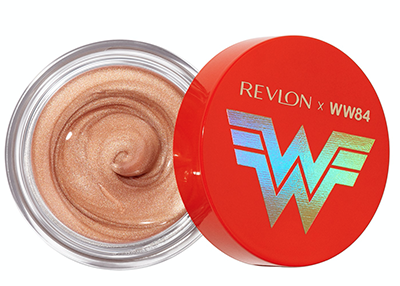 Revlon x WW84 Liquid Armor Glow Pot, $12
This champagne-gold highlighter is the texture of jelly and glides on to perfection. You can use it on your eyelids, lips, and cheeks for a glass-like effect.
For more information on this collection and to purchase your products today, click here.
All images obtained on the official Revlon website