There is a growing trend of women in the media.  According to the Center for the Study of Women in Television and Film, in 2019 women comprised of 20% of all:
Directors 

Writers  

Producers

Executive Producers

Editors and

Cinematographers  
Although this number was a slight increase from 2018, it is still a bit disheartening.  Women make up an important portion of all media that includes film, theater and entertainment.  Despite low statistics there are still many dope women that are creating a seat at their own table.  We know that there is tons of Black Girl Magic out there and we want to highlight one media mogul that's blazing her own path.  For over 20 years, Tammy Reese has been involved in theater, film, media and entertainment.  Her professional expertise began with her college studies at Empire State College for media studies.  She also began her career with The Media Unit TV and Stage Production Company located in Syracuse, NY as an actress, choreographer, writer, host and director.
Tammy is exhibiting media excellence to create her own role within the world of multimedia.  Even with the passing of her mother she is still determined to push forward to break the glass ceiling.  Tammy Reese continues to turn her pain into purpose to showcase inspirational stories of people during unprecedented times.  As a current contributor for Vocal Media she has interviewed celebrities, influencers, activists, entertainment professionals and much more.  Her portfolio has consisted of interviewing entertainment greats like Leon, Meagan Good-Franklin and Tamra Simmons to name a few.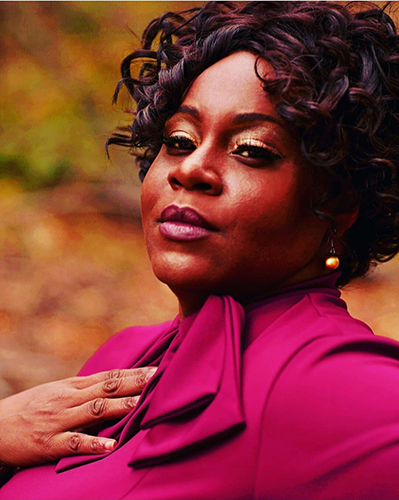 Her impactful storytelling through film, videography and journalism is making its mark in the industry.  Tammy is also the lead publicist at Visionary Minds Public Relations and Media.  She is leading the pack to provide exposure through digital marketing, media consulting and writing services.  Her target audience consists of event planners, entrepreneurs and emerging media professionals.  Women like Tammy Reese continue to create opportunities for others that are a benefit of the culture as a whole.  Her tenure in the media game is a blessing and she has even more in store.  Tammy Reese is a multimedia game changer that defines strength, determination and humbleness despite any given statistic.  She is definitely showcasing her Black Girls Magic in the realm of multimedia.  To connect with Tammy please click here.  For media inquiries email Visionary Minds Public Relations and Media at VisionaryMindsNY@Gmail.com. 
Writer, C. Scott, is a mother of one; author, social worker, early literacy interventionist and entrepreneur. Follow her on Instagram as @curls_coils and @mysweettealife. 
All images by Austin Smallwood of AGMT Studios