Dr. Janell Jones is on a mission. Born into poverty and raised in the projects of Columbus, Ohio, Janell lost her father and sister to inner-city violence as a child. A teenage mother at 17, she was nonetheless determined to live a different life than the one she saw played out around her. That determination took Janell from an online associate's degree in psychology to a Master's degree in social work. Janell made the decision to follow her passion.
She started a business and wrote the book that was burning inside her. Today, Janell is a life-coach, published author, social work professional, founder of a publishing company, and a speaker with an urgent message for others: You have the ability to choose.
Please introduce yourself to our reading audience.
I am Dr. Janell Jones; certified life coach, author, speaker, and business owner. My publishing company is Melanin Grace Publishing. My goal is to help women and girls to love themselves and know their worth. I deliver empowering messages through books, podcast, courses, coaching, programs, and apparel.
What made you want to go in to business?
I went into business because I knew I had gifts that I needed to share with world. I often found myself empty and afraid to jump. Once I did, a whole world open to me; my purpose. I knew that there was no job on earth that could compete with that.
You're not the only one doing what you do. Why should people work with you/buy from you?
My approach to everything is wholeness. Brokenness limits our ability. I know God called me to help and heal others. Also, I am a licensed social worker who's spent years working with clients to bring hope and healing. Finally, good ole experience. I teach others how to overcome formidable obstacle, past hurts, being stuck, overlooked, and undervalued to being successful, eliminate excuses, own your life and create the life you truly want. I serve others with the love of God and my authenticity.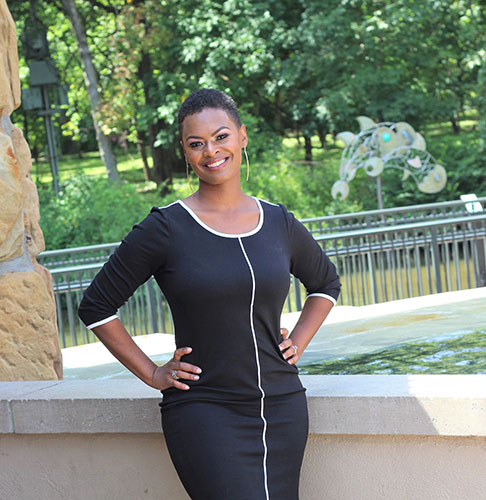 What should people expect from you in the first quarter of 2020?
The first quarter of 2020 is preparation. I will be launching a new course; Me-Time: How to Leverage Your Time, Build Your Confidence, and Manifest Your Dreams While Working a 9-5. I am traveling overseas for speaking.  I am writing for four books in collaboration projects. I have ventured in to the CBD market to help others physical and mental health.  
What motto do you live by?
Trust God, work hard, and enjoy life.
What is your favorite quote?
"If you really want to do something, you'll find a way If you don't, you'll find an excuse." – John Rohn
How can people connect with you?
Connect with me on Facebook, Instagram, & YouTube.
All images by Alberine Photography