Necoya Tyson, Owner & CEO of All About You Event Management, has been planning events for nearly 156years. Her professional background is in corporate event planning & logistics (conferences, meetings and tradeshows) and exhibit & sponsorship sales for associations. She's managed the logistics & operations of events ranging in 500-25,000 attendees and up to 500,000 sq. ft.
She founded All About You Event Management in 2009 where they specialize in weddings, corporate functions and social events. In 2018, she launched Mornings are for Mimosas, a wedding workshop geared towards couples planning their wedding but need assistance on where & how to start. In this workshop, she teaches brides & grooms how to create a wedding budget, how to choose the right vendors for their wedding day and much more. She recently launched the networking for event vendors branch of this same program. Let's chat it up with this BOSS!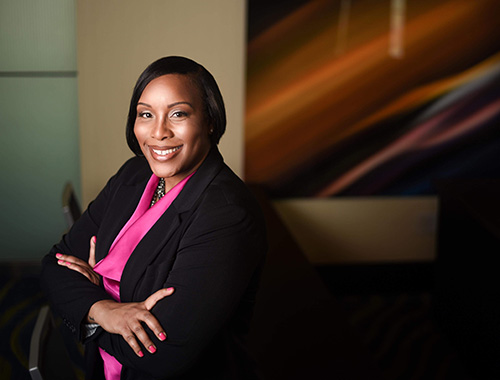 Please introduce yourself to our reading audience.
Oh hey! My name is Necoya Tyson, owner of All About You Event Management, a wedding & event planning firm in the Washington, DC area. I'm also the founder/creator of Mornings are for Mimosas, a wedding workshop series and networking event. I've been in business for over 10 years.
I hold several certifications in the events field to include: Certified Exhibition Manager—Advanced Professional (CEM-AP), Certified Government Meeting Planner (CGMP), Certified Corporate Event Planner (CCEP) and Certified Wedding Planner (CWP).
I'm also an instructor for the CEM program, where I teach classes all over the world in exhibition/tradeshow management.
What made you want to go into business?
I went into business for several reasons. The first one was to create another stream of income for myself as I was working for an organization that was going through a layoff situation and I wanted to be prepared in case I was next. The second reason I started my business was to leave a family legacy. I hope that one day my son, my nieces and nephews or my younger cousins would one day want to keep the business going.
You're not the only one doing what you do. Why should people work with you?
As someone who is a leader in my industry, I pride myself on getting my clients the results that they'd like to achieve. Your goals are my goals. Without service excellence and great results, my business(es) can't continue to thrive.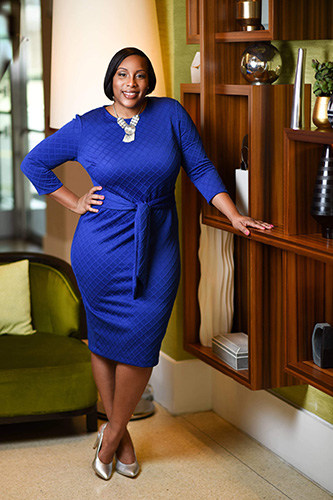 What should people expect from you in the first quarter of 2020?
I'm currently working on launching a new business that is more niche-based and will showcase my skills and experience in the conference/tradeshow world for associations & not-for-profit organizations.
I'm also putting the finishing touches on my book, Mornings are for Mimosas—Tips & Tricks for Today's Wedding Couples. The book will not only give advice on wedding planning. It will also showcase some of my favorite mimosa recipes. I'm so excited!
What motto do you live by?
We've all heard of the golden rule of treat others the way you want to be treated. Well I live by the platinum rule; treat others the way THEY want to be treated.
What is your favorite quote?
"Those that don't got it, can't show it. Those that got it, can't hide it." Zora Neale Hurston
How can people connect with you?
You can find me on Instagram @queenbossplanner or @aayouevents. You can also visit my website.
All images by Taylor And Brown PhotoLab