Geri Gonsalves is a certified fitness expert and trainer with more than 20+ years in the fitness business as a fitness consultant! Geri's larger than life personality and energy captures you instantly! Geri is now taking Atlanta by storm with the opening of her own Buckhead Atlanta, Kickboxing gym 9 Rounds!  The gym opened just last month with 2X NBA Champion, Lamar Odom as the special guest! Lamar showed his support as he is preparing for his next celebrity boxing match! Geri's energy is unmatched when it comes to her passion for fitness, kickboxing, and uplifting others! This kickboxing gym is the perfect place to get your workouts in while still balancing a busy life!
Geri Gonsalves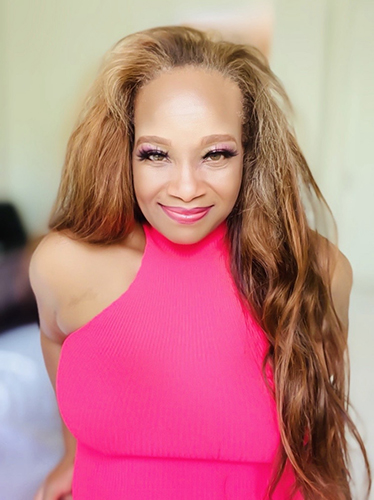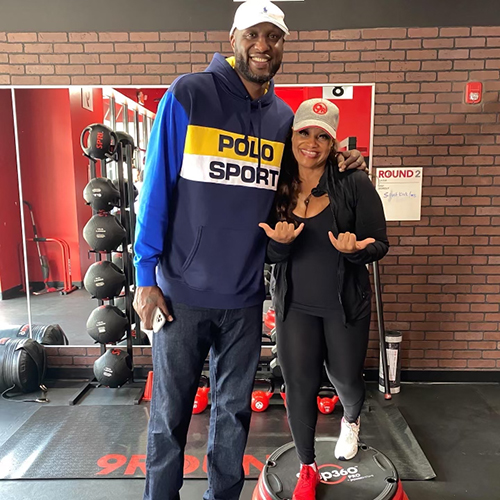 The gym offers a 30 minute, full body workout with amazing trainers to help you see it through! The memberships can include your own personal pair of boxing gloves for gym members! 9Round offers a fast, full-body workout in a high-energy and exciting environment! The trainers bring the proven tools and methods used by the professionals to the average person to help them meet their individual fitness goals."9Round workouts consist of nine, three-minute stations of activities that include cardio, weight training, abdominal exercises and kicks and punches on 100-pound, double-end, upper cut and speed bags. A real boxing bell rings to begin the workout, another to warn the station is ending and a third to signal the end. Members have a 30-second active break between rounds. All 9Round workouts have zero person-to-person hitting. Instead, the circuit features moves designed to blast calories and relieve stress.9Round also provides members with a wearable heart rate monitor, to easily track the effort put into each workout and maximize results.
If you're  looking for a gym to help you meet and exceed your fitness goals make sure to visit Geri's gym. Your FIRST WORKOUT IS FREE, and can be schedule by visiting their website, or dropping in. Monthly membership rates range from $98 to $158. They are located at: 1745 Peachtree St NE, Suite L Atlanta, Georgia 30309. Contact number is: 470-452-6008.
View this post on Instagram

All images courtesy of Geri Gonsalves