Lipstick draws attention to the lips and makes them stand out.  Lips are considered a sensual part of the body, and highlighting them can make so what better way to make a statement, than with lip gloss from The Magic Glosses Empire.  Owner and Founder, Raichal Linnear share her dream company!
Tell us about your business.
Raichal Linnear is the CEO and founder of The Magic Glosses Empire, which is located in Shreveport, Louisiana.  I product line consist of beautiful handmade Lip Gloss for Women, Teenage Girls, Elders, and L.G.B.T.   The products are Cruelty Free, Eco-Friendly, safe to use on ALL sensitive lips and Lips with special care needs.  No matter what part of the globe you are in, the Magic Glosses Empire will make its way to your mailbox.
Please tell us what being a business owner means to you and why you became an entrepreneur in the first place?
I wanted something in my name to say I build it!  I designed the produce with my very own two hands that I can leave a legacy behind for my daughters in case they want to follow in my footsteps of being INDEPENDENT.  Being a business owner – to chase my dreams and make it a reality and to know I did it from start to finish.   It's a chance for me to begin a new path on my life to seek the woman I want to become.  I love working by myself, I create everything from the lip Gloss formula, the colors, the name of the Lip Gloss, the Labels, the Size of Tubes to the packaging for my Lip Gloss to ship to my clients to enjoy.  I love doing my research for my business to better my intelligence and knowledge on how to make The Magic Glosses Empire better and stay on top of the new trends, colors and inspiration.
What has been the most effective marketing initiatives or programs you have used to promote your business.
I have used Facebook, Instagram and Facebook Groups for media marketing.  I am working with Khamradio in Shreveport, Louisiana with Mr. Elaw a radio personality. I have also worked with Making the Headline News with Mr. Andre T. Johnson; all of these are great networking opportunities to gain access for your business pages and to expand your business to reach more clients.  I am getting ready to market my second commercial with Khamradio and Mr. Elaw!
What is the one thing that you have learned as a Small Business Owner that served you over the years?
I can pretty much say, that not everyone is going to support you or understand your vision or understand your growth. I have learned to keep pushing through the mud and fighting for the vision I see for myself and The Magic Glosses Empire. I want myself to know that I can do no matter how hard life get or what life throws at me to stop me. I must keep going until I see what God has already approved me for when I started in building my business. It definitely not easy but given up is the furtherance from my mind.  I'm not letting no one stop me just because they're doing the same thing as I am. I do celebrate each man and woman that have surpassed me and wish them the best. I stay faithful and humble until God say it's my time. I feel like God is hidden me and my business for a reason, when it becomes clear, I will know when to turn heads and make everyone know who I am and what my company stands for.
Who do you do for fun/ relaxation? 
I like to write poems, novels, songs, and I like to listen to my music while I calm my mind down to see what creation I can come up with for The Magic Glosses Empire Lip Gloss collection. I always want to make sure that the customers have something new to look at and shop with when they look on my shop.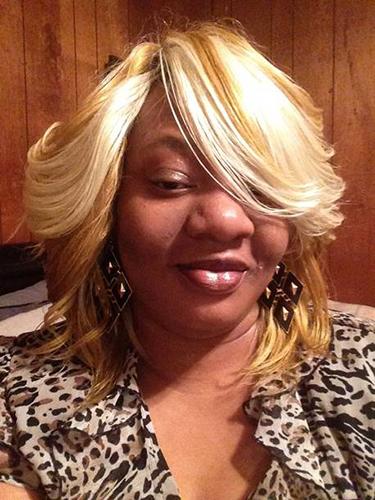 What the best way for the readers of sheen magazine to reach you?
Visit my Facebook and Instagram Magic Gloss Empire Facebook and Instagram, and the official Magic Gloss Empire website.
Contributing Writer – Dr. Cozette M. White, Advisory Accountant and Tax Expert.  Learn more about Dr. Cozette M. White on her official website.
Follow Dr. White – LinkedIn | Instagram | Facebook | YouTube TODAY!
Featured Image by Portrait Innovations