Since March 2020, the COVID-19 pandemic called for social distancing with non-essential businesses to be closed. Now that the economy and our favorite stylists are back open for business, many are still following precautionary measures to keep themselves safe. If you're not ready to schedule your next trip to the salon, but still want hair that is popping, here are five creative hair hacks from influencers we love.
Check out these healthy hair hacks that they swear by for longer, thicker, and healthier strands.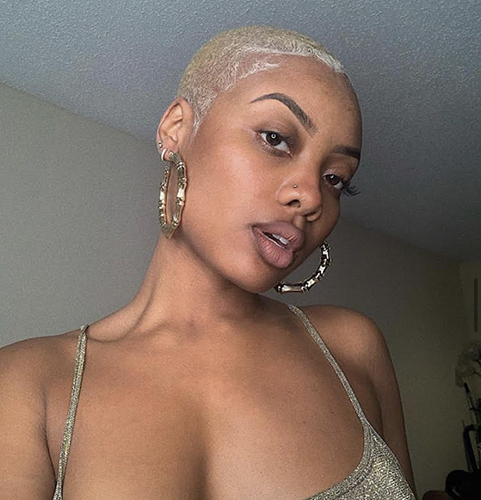 Add Water Any Way You Can
Hair needs water. The best hair hack is water! According to NaturalHairClub.com, products with water listed as the first ingredient indicates a high water content. This is very important for women with curly/kinky hair because the follicle quickly soaks up moisture and tends to need a lot to maintain styles. Use products whose first ingredient is water. This is an excellent hack for adding moisture to hair since water-based products promote hydration and elasticity. @FrizzyBri showed us how she achieves the perfect perm rod set that lasts a week with Rucker Roots GTC line and a satin bonnet.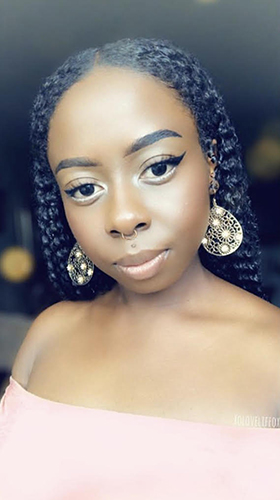 Detangle you hair in the shower
Wash day can turn into an Olympic sport fast if you have to detangle your strands. You've got better things to do than spend hours washing your hair, and @xolovelifeox found a great DIY hair hack. She knocks time off of her hair care routine by detangling her hair in the shower with Tressfully Yours FlexiGuide Hair Brush. The seamless bristles of this brush glide with wet strands for easier styling that doesn't break ends.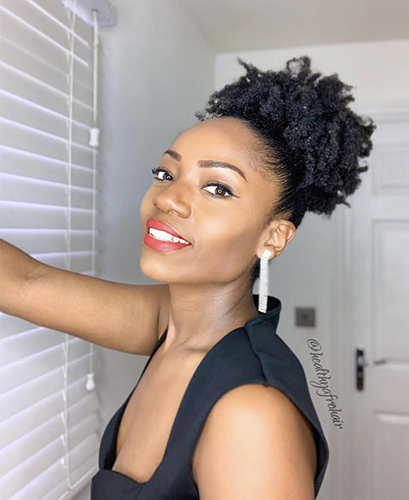 Get the blood flowing with a scalp massage
Your scalp needs major TLC if you want hair growth. Add 5 – 10 minutes of daily scalp massage to your routine, helps nourish your hair follicles, increase blood circulation, strengthen hair thickness, and more. Beautiful @healthyafrohair provides a detailed tutorial to help her followers understand easy techniques for fuller, healthier hair. Simply adding oil like Camille Rose's Grow Back to your fingertips 3 – 4 times weekly, and enjoy!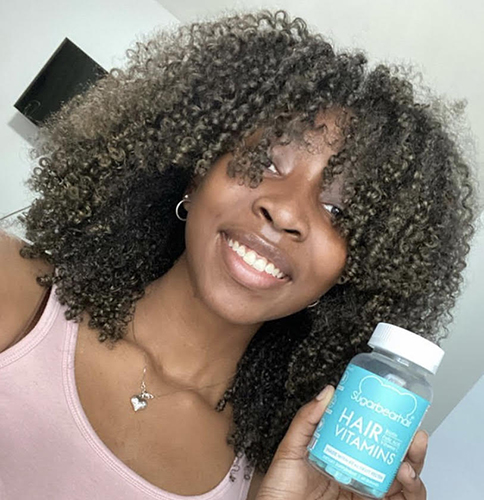 Start from the inside out
What you put into your mouth can promote or inhibit the health of your hair. In addition to proper hair maintenance and a healthy diet, influencer @kiana_hacket swears by Sugar Bear Hair Vitamins enriched with biotin, folic acid, and Vitamin D to promote healthy hair and a healthier you!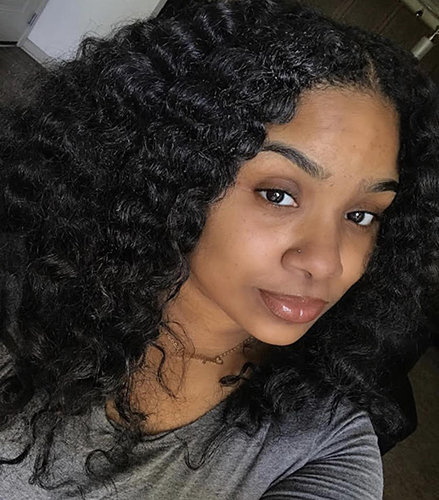 DIY Aloe Vera Hair Mask
Aloe Vera is Mother Nature's gifts that keep on giving! This powerful plant is fortified with proteolytic enzymes that repair dead skin cells on the scalp, deep conditions, and leaves luminous shiny hair. If you're looking for a quick and easy DIY hack, @naturally_ci has just what you may need. Extract the gel from a natural Aloe Vera plant, smooth in a blender, and apply on freshly cleansed and sectioned hair.
What hair hacks will you try? Let us know in the comments below.