Mike "Dedicated" Khoury has acquired the reputation of a passionate, committed person that is always eager to do his best and give 100%. Not surprisingly, he has earned the name of "Dedicated," due to his inspiring and outstanding personality.
Can you tell us, who is Mike Khoury and how did you gain the name "Dedicated"?
I constantly talk about good vibes because I am big on the energy you bring to the table. I think that "dedicated" is an energy. Being dedicated is the energy of being obsessed with your grind, with leveling up, and with putting your mind to being the best at whatever it is you do. 
I believe that by being dedicated, you are always showing the world that you are hungry to better yourself and be even 1% better every day. I strive to be a dedicated person in both my business and personal endeavors, and I strive to surround myself with other individuals who are like-minded and equally dedicated to leveling up too.
You are a managing partner with Madd Hatter. Can you tell us more about that brand and how securing that position came about?
I am very fortunate to have continually encountered great people throughout different points of my life. During high school, I wrestled at Saint Joe's. My wrestling experiences have been one of the main highlights of my life thus far and I truly believe they have played a key role in making me into the person I am today. 
I find that many other people who attended this school and who were also athletes have a similar mentality to me. Through connections I made during my time at Saint Joe's, I was presented with the opportunity to come on board as a managing partner at Madd Hatter. Today, I am very proud of the winning culture and great energy that our team has worked together to cultivate over the years.
Before starting your consulting firm, what was your focus as a career growing up?
Growing up, I aspired to get into the field of law enforcement. I have such a high level of respect for everyone who bravely serves our community and had hoped to be part of those efforts myself. At one point, I was a Division 1 wrestler at Lockhaven University with the hopes of being a police officer upon graduation. I unfortunately suffered a near-fatal hit-and-run accident that left me with life-changing injuries that even medical professionals did not think I would be able to overcome. 
After this accident, I was forced to reshuffle and develop a new vision from scratch as everything I had planned on was no longer attainable. Today, I recognize that the path I have taken is not what I could have ever planned for myself, but that is part of what makes being exactly where I am today so amazing.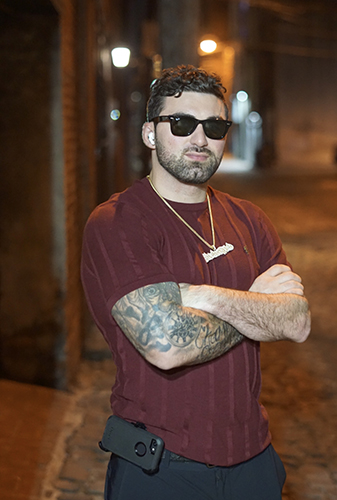 When did you know that you were interested in a career in the entertainment nightlife?
During the extensive rehabilitation my injuries required, I was beyond depressed as I sat home for months on end, unable to move forward with my life as I had planned. It was overwhelming to accept that life I had imagined for myself was gone. Through social media platforms, I would see people I knew getting involved in the NYC nightlife scene, and I felt like that was something I could also be successful at. 
My friends and family supported me through the many months of rock bottom before I could start to rebuild on my own. When I was physically able to begin working again, I began promoting and making meaningful connections within the industry that eventually lead to many of my future endeavors.
Can you tell us more about, Top Tier Entertainment, and what motivated you to start the company?
Meaningful connections I made as a promoter wound up being the motivation, I needed to more step into the industry on a more serious level. As founder and CEO, I first launched Top Tier Entertainment as a promotion company working out of the best nightclubs that NYC has to offer. Over the years, Top Tier has evolved into a marketing company that I now utilize to promote industry events.
How did you get started in being a nightlife influencer?
A key component of the industry is constantly networking and staying in communication with the connections you make from different areas of life. I am able to use social media as a powerful tool to facilitate many of these relationships. Social media also allows me to reach many people with the exciting nightlife culture we have created.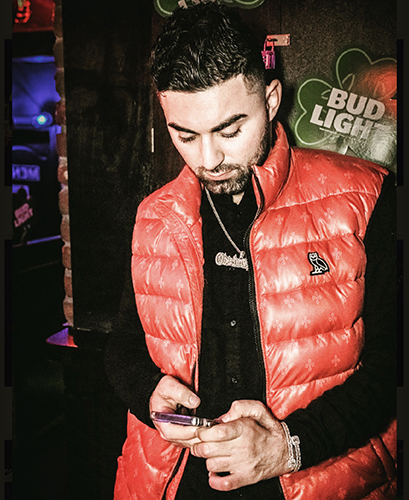 For individuals that are looking to study, start or even work within your area of expertise, what advice could you provide them?
Relationships are the basis of everything in life. Networking allows you to meet new people, make new connections, learn from the experiences of others, and better yourself at every level. I would encourage others looking to get into the industry to always be open to receiving the insight of others and to never underestimate the value of any connection you make. Someone you meet in passing could turn out to be a lifelong friend or an important business connection in the future. Introduce yourself, spread good energy, and be receptive of all that others have to offer.
How can people connect with you and everything you have going on?
Follow me on Instagram.
All images by DJ Brandon Alex