Travis Scott is more than just a multiplatinum selling artist, father and son he's also a philanthropist recently Travis launched his Cactus Jack Foundation that teaches young inner-city children the importance of gardening and providing for themselves in a healthier way. Young Elementary also has a grandparents program dedicated their reading spot in the garden to Travis's Scott's grandmother Miss Sealie's Corner.
"Children will learn self-sustainability, living by the mantra give me a fish and I'll eat today teach me how to fish and I'll eat for a lifetime. The Cactus Jack Foundation and Young Elementary is trying to close the gap between food and securities for todays generation," Ms. Vanzant said about the work they're doing at Young Elementary.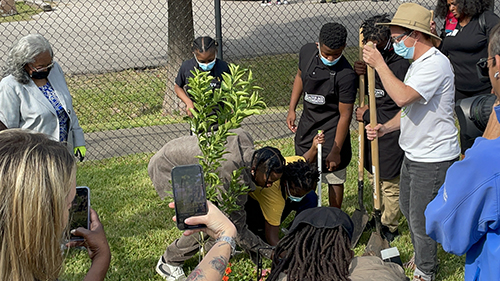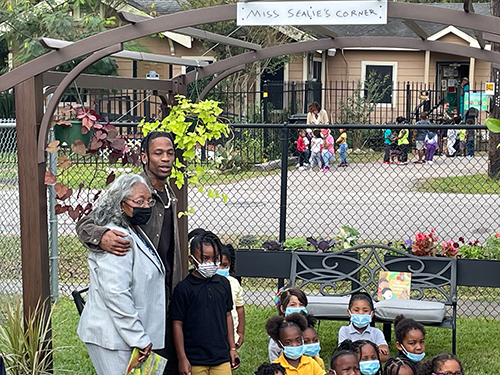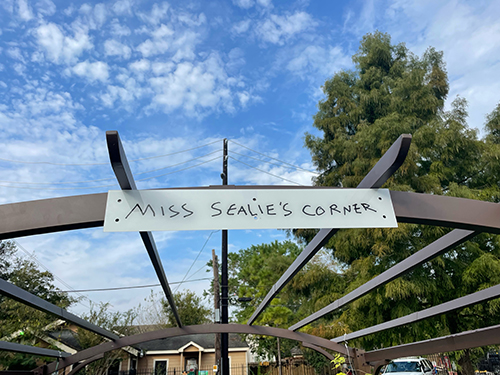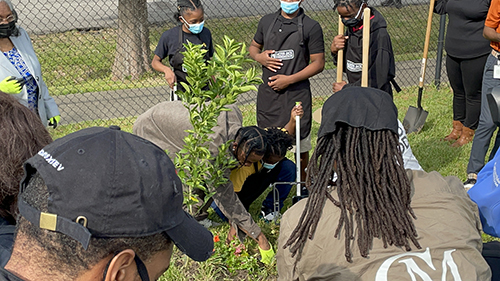 The Cactus Jack Foundation mission is to empower and enrich the lives of youth by providing access to education and creative resources to ensure long term success. The foundation believes the youth should not be prevented from attaining their lifetime goal and is committed to extending educational opportunities to all, regardless of their circumstances to achieve their dreams. To read more on The Cactus Jack Foundation and their work in the community with Travis Scott head over to their Instagram.