Two shows that I absolutely loved watching while growing up were That's So Raven and True Jackson VP. While both shows had completely different storylines on the surface with contrasting plot points and premiered on separate channels, they both had one fundamental similarity – the main character was a young creative black girl who aspired to become a fashion designer. In most episodes, the talented protagonists would find themselves achieving remarkable opportunities that most entry-level fashion professionals can only dream of. Now fiction is obviously not reality but looking back at these shows makes me think about how influential black designers are, and in this case, how powerful these two fashion-focused characters may have been on young black creatives. However, despite their impact, the reality faced by black designers within the fashion industry is filled with racism and greed with a reluctance to give credit to designers of color.
Fast-forward a few years after these shows were released, and there are still talks of needing more black representation within the creative industries, a topic that broke the surface after the social unrest that characterized the summer of 2020. It felt like a turning point for racial justice as the fashion industry vowed to do better; to take on more responsibility; to be held accountable; to encourage fashion brands to hire a more diverse workforce. A year later, the fashion industry is still a work in progress when it comes to delivering on these promises. Before the industry can pride itself on anything, it must consider the impact black culture has had on fashion and trends in the past.
Any spectator of fashion today should admit the influence of black people on trends within beauty, fashion, and all aspects of pop culture in between. What's more, black A-listers are no stranger to being the tastemakers to these trends, such as the case of Rihanna with her collaboration with Puma and her own brands that include Fenty Beauty and Savage X Fenty, and Kanye West's contribution to luxury streetwear with his launch of Yeezy in collaboration with Adidas. Besides the iconic celebrity, it is worth mentioning the trends that started from those with less influential status. From the long glamorized acrylic nail trend that originated from chic black women to the recognizable and desirable 'Bushwick Birkin' Telfar bag that started from a small business and has now transformed into the item to be holding on the street, the industry must highlight the trends that started from black communities, and most importantly, the designers who are best at honoring those trends in their own way.
The Sneaker Boom
One of the most significant trends that originated from black communities was sneaker culture that elevated the meaning behind footwear. Before "sneakerhead" culture became what it is today, we must mention how sneakers overlapped with the predominant pop culture of the 1980s. From the hip hop genre that started to impact black culture to the infamous basketball player Michael Jordan who released his beloved Nike Air Jordan collection in 1985, sneakers became more than something reserved solely for sports. They became a form of self-expression and a vital streetwear fashion piece for black youth.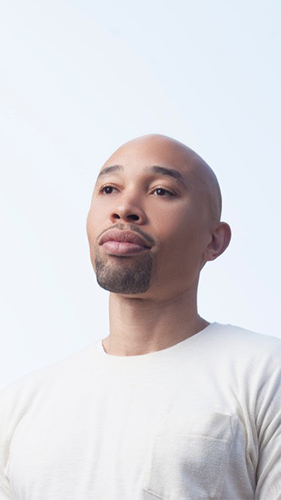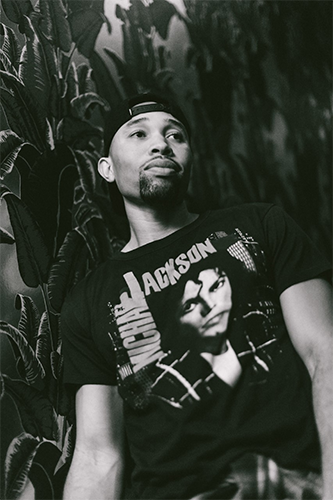 With the shift of sneakers into fashion, the white sneaker became a timeless and versatile footwear staple. While big shoe wear brands like Nike and Adidas have come out with their own interpretation of the white sneaker through the years, a brand that adding its own touch and sincere message to the design is Woollier. Founded by black designer Aaron Leon in 2014, Woollier started from an idea that was originally a dream. In 2019, Leon launched The Dreamer, a luxury sneaker made from premium leather that is an ode to the low-top white sneaker silhouette with its own revolutionary lace construction. While the sneaker industry only becomes increasingly competitive considering the top players in the game, Woollier hopes to reach through the crowd and be the voice and representation of hardworking dreamers through footwear.
Streetwear Meets Military
While the Civil Rights Movement was a vital historical moment for the fight for social justice, it was also a noteworthy time for black fashion. The Black Panther Party was on the rise with their striking all-black uniforms that consisted of leather jackets and berets- a look now referred to as "urban militant." With the movement's dress code influenced by military uniformity, the all-black look is constantly reinterpreted into chic looks on the runway.
Military uniforms themselves have always served as inspiration for streetwear. Such is the case for African American designer Timeekah Murphy of Alani Taylor. For those who may not be familiar with the designer, Murphy's work has been featured in Beyonce's Black is King (the white rope dress) and has been worn by influential celebrities, such as Cardi B. and DaBaby's daughter Princess. While serving in the military, Murphy taught herself to sew because she wanted to create her own unique uniform. Even after completing her service, Murphy's identity as a soldier is still something that inspires her designs, as seen through her best-selling drop-crotch kilt pants inspired by the uniform of Asian armies. It is also worth mentioning that Murphy was one of the winners of the Meg Thee Stallion and Fashion Nova "Women on Top" grants awarded to women entrepreneurs because of her strong vision and accomplished portfolio.
Bucket Hats and Hip-Hop
Bucket hats seem to be a recurring trend that many people either love or love to hate. Before their recent comeback, they were widely popular in the 80s hip hop scene as rappers adopted the trend within their personal wardrobe. The style soon dripped into trending streetwear fashion, with one of the most memorable looks regarding the bucket hat being LL Cool J's red hat. Now, the bucket hat has seemed to make a comeback in the past few summer seasons, with celebrities like Rihanna and luxury brands like Louis Vuitton reembracing the trend.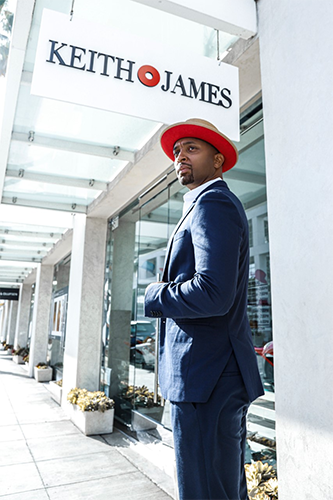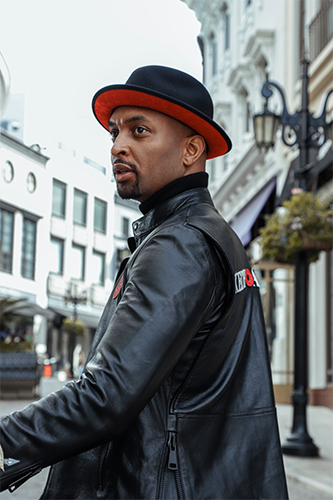 One reinterpretation of the bucket hat is offered through Keith and James, a black-owned luxury hat company known for its red under brim on headwear. Founder James Keith, also known as the "Gentleman Milliner," launched his brand in 2016 with his first collection of classic hats with traditional silhouettes that had red under-brims. His designs have been worn by hip-hop legends such as Snoop Dogg and Too $hort. Although the brand is mostly known for its sophisticated yet stylish hats, the bucket hats are a fresh rendition of the trend as they have added their "red bottom" touch to the design.
Sophisticated "Baddie"
In the past few years, social media has transformed into a trend forecasting medium with the rise of influencers. The most obvious example of social media dictating fashion is the "baddie" trend that reigned supreme during 2016. The trend is characterized by heavy glamour through both beauty and fashion. While Kylie Jenner is often credited for the rise of this trend as her signature look became over-the-top makeup and long acrylic nails paired with luxury streetwear, it was young black girls who participated in this trend since the 90s. The "baddie" aesthetic was a way for young black girls to express their creativity and confidence in a world controlled by white beauty standards. To top it all off, the term "baddie" originally came from African American Vernacular English, a dialect spoken by African Americans that influences most of today's slang terms.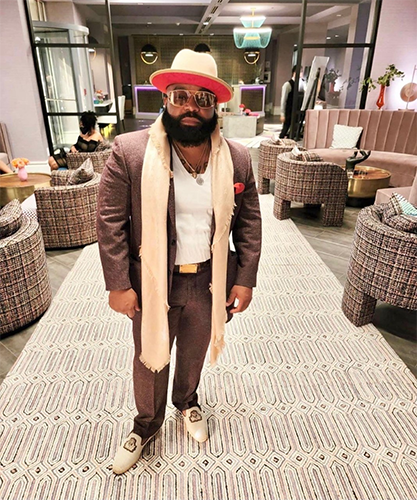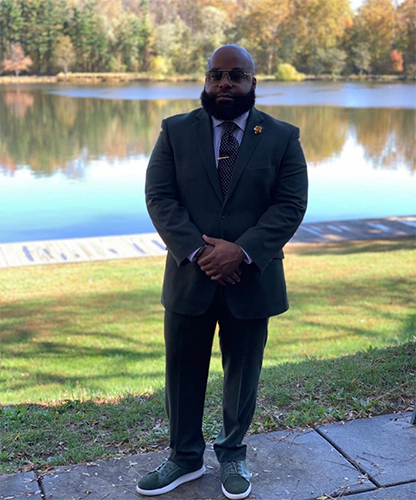 Although the "baddie" trend has toned down since 2016, the glamour and confident attitude that it encourages remain. It is that confident attitude that black designer Perry Gwinn Jr. of Plush Roses hopes to achieve when a woman wears his designs. Having recently launched the brand in 2020, Gwinn was always fascinated by the power of transformation that clothes can have on a woman, taking her from her lowest moment to her best. His modern chic designs encompass a "sophisticated baddie" aesthetic to emphasize the beauty of every woman.
All images courtesy of burgerrockmedia