Reality TV has been a major guilty pleasure for a lot of households.
With over a million viewers tuning in every Monday to view, Love & Hip Hop Miami, we sat down with one of the stars of the infamous reality show; Nikki Natural… There is defiantly more to this phenomenal woman than what you see you TV.
Who is Neisha Cooper and who is Nikki Natural?
Neisha Cooper is a mother, a sister, a daughter & a friend she also holds a degree in criminal justice… she coaches Basketball at various youth programs & is a licensed medical massage therapist.
Nikki Natural is a rapper, actress, and model. She is fierce, confident, powerful, and she takes no mess from anyone because she knows her worth as a woman and she stands on what she believes in.
Give our readers three adjectives to describe you?
Beautiful, confident, determined.
What is the biggest misconception about your character, that you would like to clear up
Love and Hip Hop Miami displays my character as some disrespectful know it all. I'm actually a very sweet person and what you see on the show is defense. They don't air what they're saying to me, they only air my responses. See if you try and downplay my craft, of course, I'm going to defend my honor but if you just hear me defending my honor it comes off as cocky and arrogant. So that was basically they're game plan to try and tear me down but guess what they've created a monster in me and given me the drive to go even harder than I was going before.
If you can go back in time, what would you tell 14-year-old Neisha?
I would have told her to start your rap career now lol! But I was too shy back then (laughs).
Where do you see yourself in the next five years?
God willing, winning Grammys and opening up my first Nikki Natural Touch Luxury Spa in Atlanta.
What is one of your favorite quotes?
Luv Life it means to Love Ur Vibe Live It Fully every day.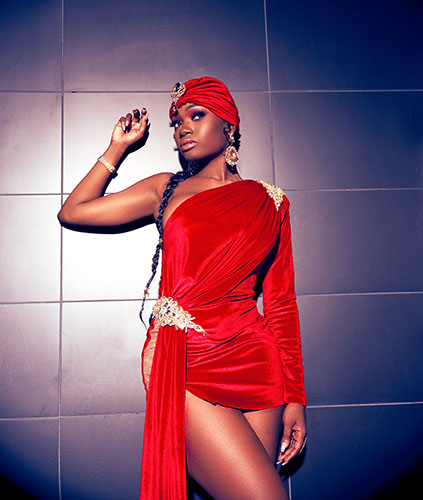 Keep up with Nikki on Instagram and Twitter.
All images by Kevon Richardson Photography