Over the weekend, Van Jones and will.i.am hosted an invite-only summit in Los Angeles aimed at increasing the number of Black and Brown leaders in the technology sector and helping propel them to spearhead the future of innovation.
The summit convened esteemed musicians, entertainers, entrepreneurs, innovators, experts, and more, including Tiffany Haddish, Ashton Kutcher, record producer Quincy Jones III, Grammy-nominated producer Lawrence "Rance" Dopson, Black Innovation Alliance CEO Kelly Burton, Black Economic Alliance President Samantha Tweedy, musician Aloe Blacc, XR creator Don Allen Stevenson III, artist and advocate Joy Buolamwini,  CreateSafe CEO Daouda Leonard, Mostly Human Media founder Laurie Segall, actor Andre Royo, Zuri Marley, activist Topeka Sam, Hollywood Unlocked founder Jason Lee and many more that participated in panels, keynote opportunities or brainstorming sessions.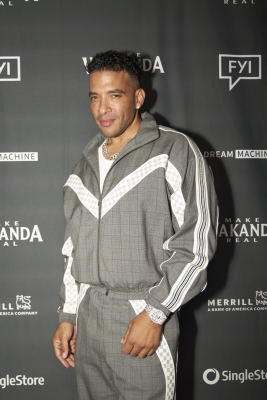 Additionally, the program included video participation from LinkedIn co-founder Reid Hoffman, actor Boris Kodjoe, InfectionAI co-founder Mustafa Suleyman, Waye Talks founder Sinead Bovell, Black Ambition Opportunity Fund CEO Felecia Hatcher, and more. Each of them encouraged people to dedicate time to learning AI and harness its power to create opportunities for Black and Brown leaders across a wide range of
verticals.
The event explored how Black and Brown communities can be at the forefront of the artificial intelligence and exponential tech revolution and spearhead the intersection of culture, creativity, entrepreneurship, economics, etc. The summit delved into a wide array of topics, including how AI would impact the future of the music industry, leveraging AI to even the playing field for communities across America, exploring investment opportunities in the technology sector, protecting authenticity and identity, and much more.
Guests in attendance witnessed will.i.am argue with an AI to illustrate how it's a product of human imitation while Van highlighted the importance of creating platforms that protect people's identity. Of note, Kutcher highlighted how AI can be a great equalizer for underserved communities as it will equip people with the tools and information from the nation's leading doctors, attorneys, and more. Additionally, Segall shares how she's working on a documentary for her friend who passed away to bring her back.
Photo Courtesy of Vital Versatility