Vetra Stephens is leading Michigan's cannabis industry with her own provisioning center, a 2000+ plant cultivation facility, processing center, and her exclusive product line, "The V-Affect."
Many of her business neighbors outside of Detroit have no idea a Black woman is leading the area's economic growth. 
"When [my business partner and I] initially sat down at the table, we said it's one thing to set up shop in a thriving city, but it's another to open up in an area and wake it back up again; be a part of the growth of that city."
The pair committed themselves to growing a business that would create economic gains for the area several people called home.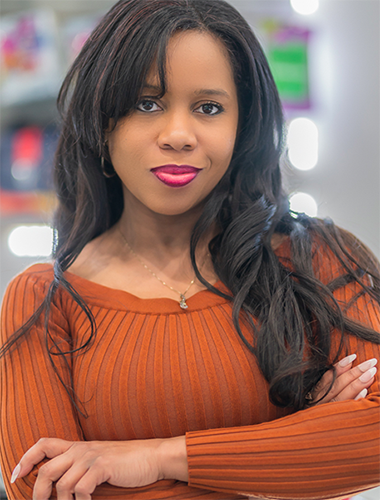 Success Through Community
Stephens prides herself on creating genuine customer relationships, and she credits those relationships to her success.
"The economy is taking a hit," Stephens told Sheen, "We have to take that into consideration."
"If I'm growing the product from seed-to-sale from our cultivation facility, then quite naturally, I'm going to make sure the community receives those products at a much lower price." 
Eliminating the middleman on some products helps her to better reach her customer base. 
"So, do I say to my customers and patients, 'Sorry, I've got margins,' or do I say, 'let me go back to the drawing board and see what I can do on my end, we're in this together.'" 
Stephens prioritizes interactions over profits, saying many regulars have become like family. In fact, the business owner recently lowered the price of an eighth-ounce of cannabis flower to $8.99 for medical and recreational patients. Elsewhere in the city, the same amount of medicine sells for $22.  
"Our model has always been geared toward the community," she said. 
Beating the Odds
That same model has helped Stephens' provisioning center (dispensary), the first in River Rouge, to stand out from hundreds of others by being voted #1 in quality products, becoming the #1 woman to bring recreational products to the Michigan market, the first provisioning center to bring recreational sales to the largest county in the state, and by being the first Black woman to bring a cannabis brand to the State of Michigan and surrounding states.    
"It was a challenging time for everyone who was a new player in this, but we got through it," she said, recalling the earliest days of operation, before Michigan regulators had concrete plans for entrepreneurs like Stephens. 
Michigan licensed Stephens' 1st Quality Medz as a provisioning center before it issued licenses to cultivation centers, essentially allowing her a storefront with no access to product. 
With the closest competition just a block away, she's now cemented her position as the leading business on the street.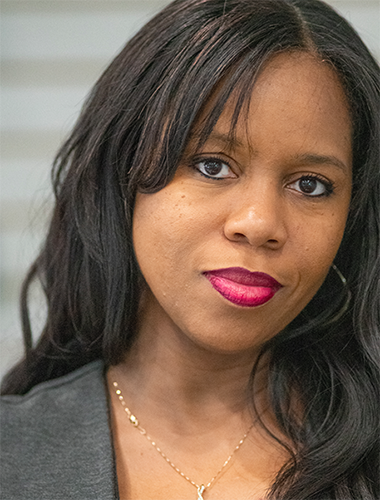 Looking Forward
Stephens' latest project is an exclusive line of cannabis products conceptualized and manufactured by Stephens herself. She calls it The V-Affect. 
"I want The V-Affect to be a way of life," she said of the line that already includes flower, vape cartridges, gummies, and RSO.
She's partnered with a local lab to ensure everything she produces passes state tests for safety, purity, and potency. 
"If you're going to tell someone not to take a man-made product, to trust you and try something natural," she explained, "I want [customers] to know what's on the shelf is something natural and I can stand behind that because I was there when it was just a seed. It's not loaded with pesticides, molds, mildews, and microbials."
 The V-Affect launches in March. Click here for more information.
This feature was submitted by Ellen Chamberlain
Ellen Chamberlain is an accomplished broadcaster and writer from metro Detroit. She attended FAMU, graduated from Wayne State University, and now calls Atlanta home. If you haven't seen her TEDx talk yet, you should get your life. Follow her on social media for snark, cynicism, and occasional doses of inspiration: @esaidshesaid
All images provided by Vetra Stephens