Our past circumstances may be troubling.  But how we respond to them is what defines us. Chanel Holland is responding by manifesting her dreams. She has achieved CEO status by believing in her dreams and knowing that her past was not her future. "After certain life altering events, I decided to pursue one of my passions & that is cooking," Chanel states.  Chanel opened her own catering business known as A Taste Of Love.  
"I always knew A Taste Of Love was meant to be bigger than my Momma's kitchen because of the amount of love we were shown throughout the last 3 years," she expresses.  Her brand grew from just catering to now having a food truck service.  Chanel has taken her food brand on the road and now can bring the flavor to a local event near you.  When asked of her three kitchen must haves, Chanel stated: "My top three must haves in the kitchen would be: ample counter space for cutting, chopping & whatever else I may need to do to prep; having all of the necessary utensils & appliances; and having music to get me in my zone. Listening to R&B really causes my creative juices to flow."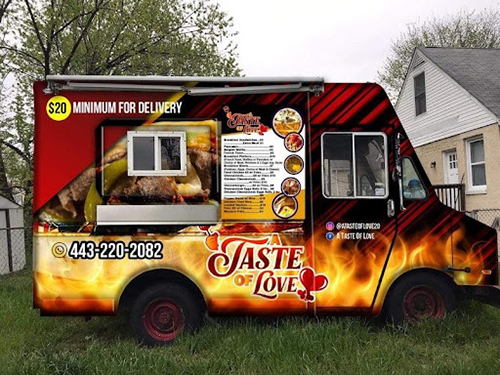 Consider it divine intervention because Chanel's pivot from the kitchen to a food truck was a peaceful process.  She continued to believe in her craft and remained prayerful that her blessing would come. "I was online searching & the food truck appeared. The gentleman I purchased the truck from was simply amazing, thus making the process simple. So right then & there I knew it was nothing & no one but God who opened the door for such an amazing opportunity," she continued.  Now her food brand is on wheels; and she is able to service more individuals through special events, private catering and much more.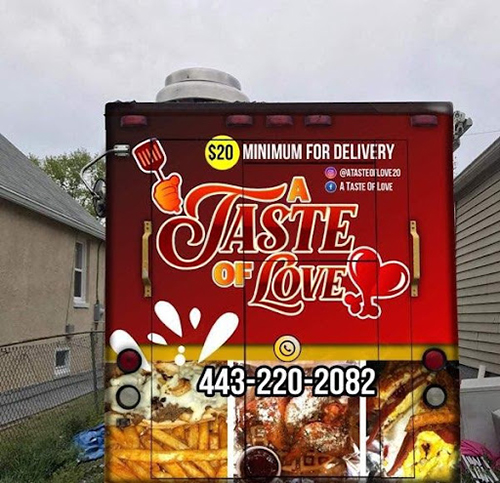 Chanel Holland is a woman who is walking in her purpose as she fulfills her dreams.  Her grind and hustle is commendable, encouraging and inspiring to others around her.  She did not allow past trauma to affect her current circumstance and she rose in her own lane as her own boss.  She is revamping the food industry on her terms for all to enjoy.  Connect with her brand of A Taste Of Love on Facebook and Instagram today.  
Writer, C. Scott, is a mompreneur, social worker, educator and lover of all things literary related.  Follow her online as @curls_coils.  
All images courtesy of Paparazzi V.I.P Studioz