Hailing from the hills and cerulean waters of the Caribbean Sea in Montego Bay, Jamaica, CEO of Nadia Vassell Salon and Hair Freaq, Celebrity Hairstylist, Nadia Vassell has set the precedent for hair design and nourishment.
This Island Gal, is a hairstyling pioneer with 17 years of expertise. Her skills range from signature haircuts, weaves, micro-link extensions, silk presses and braiding styles to overall beauty consultation and transformation.
However, most importantly Vassell's brand is founded on the principles of honesty, professionalism and ensuring healthy hair for all of her clients. Established in 2013, the Beauty Bombshell launched her haircare line, Hair Freaq which features a collection of over ten products from hair masks, moisturizers, extensions, heat styling protectors, shampoos and conditioners. With clients including Grammy-Award Winning Artists such as: Barbadian Singer, Rihanna, Christette Michelle, Michelle Williams of Destiny's Child, and former Sheen Covergirl Ashanti, Nadia is a true inspiration.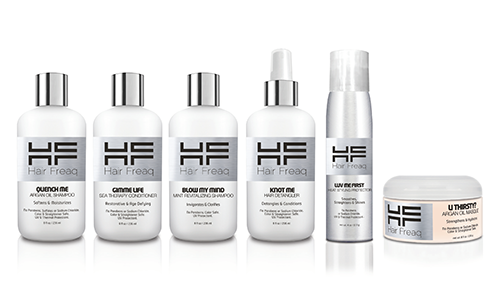 Sheen had the pleasure to catch up with the awe-inspiring EntrepreneHer and get the deets on her career journey, business tips for every hair stylist, seizing opportunities and what we can expect from her in the future. Check it out in this Sheen Exclusive!
What inspired you to become a hairstylist?
As a young teenager growing up in Jamaica, I enjoyed doing my own hair and creating a concoction of treatments at home to keep my own hair moisturized and nourished. I enjoyed going to the hair salon to get my hair styled and enjoying that relationship I had with my own hairstylist. For me, the inspiration was I knew how to do hair and I had the push from family and friends that would remind me that I was naturally talented and great in doing hair and so I decided to just pursue it, (she laughs). Oftentimes you're encouraged to be a nurse or a teacher in the Caribbean, so I would shy away from the hair and beauty but it was my family that continued to push me.
What kept you motivated to continue pursuing your passion for hair?
For me, as an Immigrant and as most immigrants, we come here wanting to be successful and achieve at every opportunity given to us and not fail. I would always tell myself I didn't come to this country to fail, but to make something of myself. I stayed determined to make my family and my country proud. Failure is not an option for me. I always want to learn and make the best of an opportunity given to me. I hope to always continue to reinvent myself and leave a lasting legacy in whatever it is I do.
What was your vision for your hair care line "Hair Freaq" and what inspired you to create it?
I opened Nadia Vassell Salon February of 2010, three years later, I launched Hair Freaq hair extensions. A luxury hair extensions company. Where I traveled to India and handpicked the hair myself. Soon after, I added a hair care line to my repertoire. As a result of its success, the haircare line was just another great thing to add. As an entrepreneur, I am always looking to create products that I believe in and give my clients a great experience and healthy hair that they are searching for and that is what Hair Freaq provides.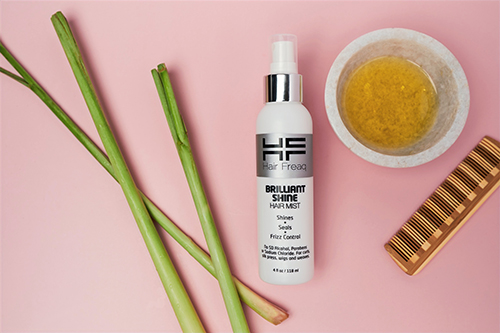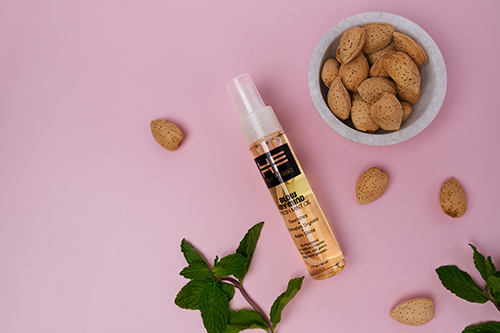 How would you say social media has impacted the hair industry?
Social media has proven to be a great and positive factor for my business. When I first started out in my business the only social media platform was MySpace. However, hair stylists today have the advantages of using social media in so many ways to help grow their business.
I may not have a massive amount of followers but I do have a strong following and follower engagement. Social media is really good for the hair industry because it's a platform to showcase your work and reach your target audience. It's a great tool for attracting new clients and a digital display of your portfolio.
What have been some of your challenges as a hairstylist during the pandemic?
Before the COVID-19 crisis, oftentimes there were uncertainties I had when it came to the hair industry. For me personally, I would often think about what it would be like to explore my other interests because as an immigrant you're always thinking about having a second plan in the event that a contingency happens. However, when the pandemic hit in 2020, we decided to close the hair salon from March until June.
During that three months, I found the time to take online courses in marketing and advertising to help polish my brand, website and imagery. So as I stated before, even in a time of COVID, as an entrepreneur you must always discover new ways to make the best of any opportunity or circumstance.
For hair stylists looking to build their portfolio, what are six beauty and business tips you would share?
Invest in yourself.
Invest in your education. (Always have a desire to learn more).
The aesthetics of your social media feed is important. If you can, hire a team.
Be Consistent! Always respect other people's time and be professional.
Lastly, make sure your brand or product is Honest!
What can our readers expect from Nadia next?
My clients inspire me to achieve more greatness, so I'm currently thinking about possibly opening a new salon. I'm not sure the next salon's location (she laughs) but Sheen readers can definitely expect growth, and a revamping of my brand. I recently added three additional products to Hair Freaq, so I want to consistently focus on adding new products every six months and getting it out to the masses.
So, what are you waiting for Ladies?
Book your next appointment with Nadia now and Shop Hair Freaq Today!
Stay Connected