The History of African American women and men in this country is a checkered one. However, one of the few and most prevalent gateways to a prominent future is the importance of a post secondary education. 
Prior to African Americans having the opportunity of an integrated education, there was always a home for Black Students, to be true to their blackness, while furthering their dreams within HBCUs. 
Many black students are still choosing this education model as 1st, 2nd, and 3rd generation HBCU students. However, the hurdles of successful entrepreneurship are still higher without capital and seed money to press forward. 
With the help of Urban One, AT&T is celebrating the achievements of three Historically Black College and University (HBCU) students as leaders and entrepreneurs who are blazing trails and creating new pathways for their peers and the next generation.
Urban One and One Solution announced the launch of the "AT&T Dream In Black: Rising Future Makers" HBCU series – a custom content piece hosted by Charlamagne Tha God, Reginae Carter, and Romeo Miller as they interview and highlight the accomplishments of three current students. And supports them in their ventures with a $5,000 check from AT&T.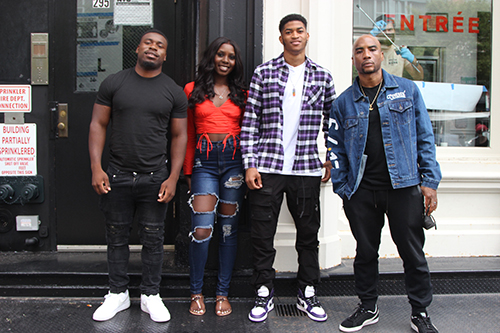 The 3-part weekly series, which runs across TV One and iOne Digital, features Raymond Graham of Prairie View A&M University, Joshua Hughes of Howard University, and Zoe Mitchell of Florida A&M University journey through their collegiate and entrepreneurial experience.
SHEEN Magazine asked Romeo Miller why it was important to be a part of this endeavor, and here's what he said, "The importance of this program is to inspire!  What AT&T is doing is very much needed. I feel a lot of kids in the world have to know that it's okay to be themselves, it's okay to go after their dreams, it's okay to Dream In Black. If you know anything about my family, The Miller Gang, from my pops Master P to my brother Hercy Miller deciding to go to Tennessee State down in Nashville,  we're all about putting that spotlight on HBCUs and their students. It's only the beginning."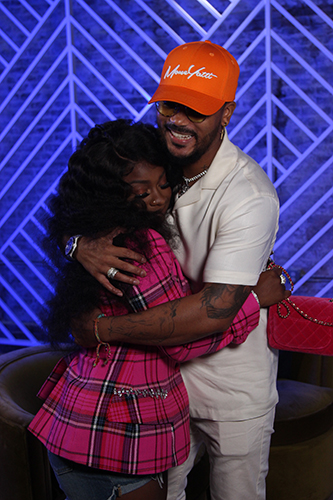 All HBCU students can also apply or be nominated for the chance to become an AT&T Dream In Black Rising Future Maker. 25 winners will win $5,000 to pursue their dream, celebrity advocacy and more. Learn more at att.com/dreaminblack. 
All images by KLSPATT