A modern-day Renaissance woman, Dr. Fayola Delica is an ordained pastor, international award-winning healthcare professional, serial entrepreneur, motivational speaker, beauty queen, multiple #1 International best-selling author, and multiple #1 Amazon best-selling author. Dr. Delica's success comes long after a series of catastrophic setbacks left her homeless and in a desolate hole of depression. Touched by God to rebuild her life, Dr. Delica has done exactly that and now uses her experience to inspire and help others achieve greatness. Join us for this Sheen exclusive with Dr. Delica who shares her story and her passion for helping people live their lives out loud with passion and purpose.
Who is Dr. Fayola Delica?
As one of three children born to Haitian immigrants, I had it all by the age of 24. I built a home worth a quarter-million dollars and spent my time traveling the world and giving back to my community. My life changed drastically in 2009 when my uncle, the late Father Dr. Gerard Jean-Juste, died. Six months later, Haiti experienced a catastrophic earthquake that took the life of my cousin, a mother to eight, and marked the worst natural disaster in Haiti's history. I felt like Job in the Bible and thought life could not get worse, but it did.
Because of the recession in 2008, I lost everything and became homeless. My life bottomed out and I lost my faith, hope, and dignity. I was ashamed and had nowhere to turn because my identity was rooted in my accomplishments and material things. I suffered a mental breakdown and engaged in spiritual warfare as I moved back in with my parents in South Florida. One day, as I sat in the dark, I heard the voice of God call me out of my depression and despair. I experienced a shift and dedicated myself to living life and rediscovering my confidence, strength, purpose, and voice.
What inspires you to do what you do? 
When God breathed life into me again, I promised myself I would never go back to that place and that I would endlessly pursue my passion and purpose to be who God called me to be. Just as the late Dr. Myles Monroe said, "The wealthiest place in the world is not the gold mines of South America or the oil fields of Iraq or Iran. They are not the diamond minds of South Africa or the banks of the world. The wealthiest place on the planet is just down the road. It is the cemetery. There lie buried companies that were never started, inventions that were never made, bestselling books that were never written, and masterpieces that were never painted. In the cemetery is buried the greatest treasure of untapped potential." He also said, "The greatest tragedy in life is not death, but a life without a purpose."
I was called to impact the world not only as a nurse and educator but also as a speaker, author, coach, and consultant. I knew my story could inspire others and teach them that life isn't over even after the worst seasons of life. Challenges are steppingstones to our authentic selves. God knows what's best for us and when we're off course or about to cut ourselves short of greatness, He makes sure we get back on course. God blew a second wind over me and assigned me to make a difference in the world, to inspire and empower others through my testimony.
What advice would you give to someone who would like to mirror your success?
Trust the process even if it takes you to hell and back. After I allowed God to heal and deliver me, my perspective shifted. God promised me the same double portion that He promised Job. That promise didn't come to pass until many years later. When it was difficult to find a job as a nurse, I launched my career as a speaker and coach, which led me to consulting and mentoring. It's important to stay the course.
Connections are also key to accessing resources, finances, and support. Even with my limited funding, I attended events and joined groups that I knew my potential clients would be interested in. Also, never forget your "why?" My why for being an entrepreneur motivated me to get out of bed even on my worst days and to never give up.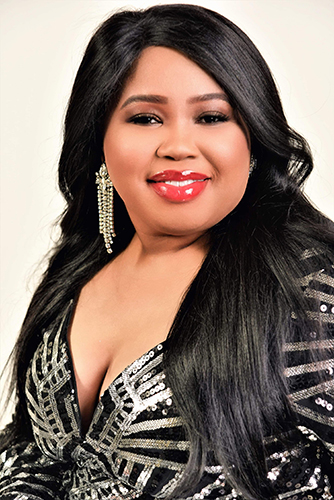 How do you stay humble yet still push for greatness?
My faith and relationship with God as well as reflecting on my past hardships keep me humbled and hungry for more. I also surround myself with people who are more successful than I am because they push me to never get comfortable, to never give up, and to strive for more. I'm also humbled by helping those in need.
What are your goals for 2021?
I'm working on a best-selling anthology that will provide a space for the top global women in marketplace ministry to share their stories for success. I have worked with Expert Insight Publishing and Viki Winterton, both of which have launched my journey as an international best-selling author multiple times and led me to earn several Eippy Awards and an induction into the International Best-Selling Author Organization. I want to share this same opportunity with other women.
I'm also working on a group coaching program to help individuals win in various areas of life. We created this cost-effective program (only $25/month) to reach more people during the pandemic. My personal experiences from overcoming financial ruin to financial freedom as well as mastering business, ministry, pageantry, healthcare, and nonprofit development have given me a greater insight into helping people live their full potential.
In addition, On January 1, 2021, I received my new title as Ms. International Excellence 2021-2022 by Crowing in Excellence Production.  This is my second international title, and prior to that, I have received a number of local, regional, state, and one national title in my 5 years of competing in beauty pageants.  My goal with this platform is to advocate for young girls and women to know their value and self-worth. My pageantry platform is Empowerment 360, and I am the Founder and Executive Director of The 360 Evolution Academy, Inc., which is a 501c3, nonprofit organization that is a holistic etiquette school for youth in the South Florida area.  We have been impacting the lives of our youth since 2014.  We have been recognized by the City of North Miami, FL and Broward County, FL for our work in the community as well as Greatnonprofits.org as one of their 2020 Top-Rated Nonprofit Organizations.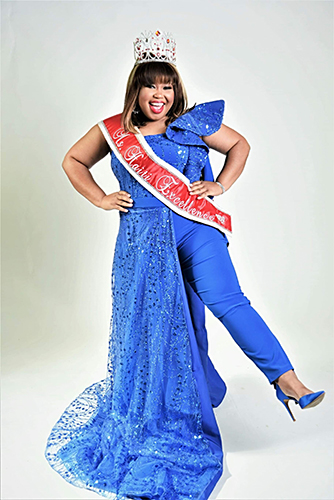 How can women connect with you?
Visit my website today! You can also reach me at this email: info@fayoladelica.com, Facebook, Instagram, Twitter, and on Clubhouse – @drfayoladelica.
All images provided by Dr.Fayola