It's time to unlock your potential in 2021.  CEO, Genise Thomas, is definitely doing just that.  Her new brand of Inpowered Culture is providing refreshing spring water to all while also empowering the culture and community.  The married mother of three is a full-time entrepreneur who is offering a premium water brand that is aiming to amplify positive change.  The brand of Inpowered Culture is impacting others through its campaigns that inspire, promote and socially impact the community at large.  
The sleek packaging is within 23.7oz of recyclable, clear plastic.  Its signature bullet bottle design and black cap are packaged in 12 units per case.  The 100% all-natural alkaline water is sourced from the foothills of the Appalachian Mountains.  Genise is a firm believer that representation matters.  Her message driven approach highlights minorities in action while promoting ongoing diversity.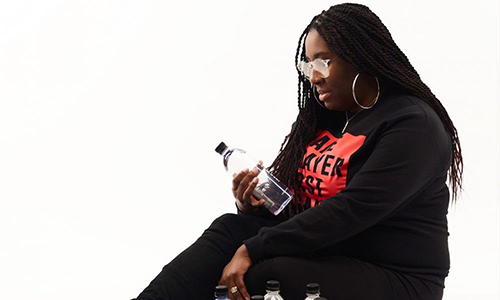 "I am a multi-hyphenate creative. I own a full-service management company called InPower," states Genise Thomas.  "I launched my water brand called 'Inpowered Culture' which is messaging through water," she continues.  Her brand is embracing the culture with the options to either evolve or repeat.  Water is one of the most basic needs for survival that supports health, hydration and more for the body.  Through Genise's brand, Inpowered Culture, is also supporting the hydration of life in the community through representation and beyond as it embraces culture.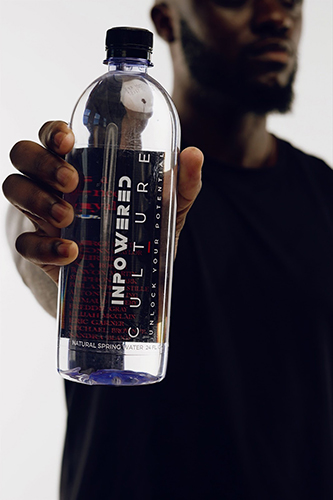 Despite her childhood experiences and obstacles in life, Genise Thomas, is still pushing through to rise to the top.  Her mindset is refreshing and her brand is impacting the community climate.  "I feel everything happens for a reason. All of my experiences definitely helped to mold and shape me at each level of success," Genise expresses.  She is hydrating others one drop at a time as she unlocks your full potential.  Connect with Genise Thomas online and on social media.  
Writer, C. Scott, is a mother of one; author, social worker, early literacy interventionist and entrepreneur. Follow her on Instagram as @curls_coils and @mysweettealife. 
All images provided by Genise Thomas