Stephanie Esthers is a dedicated professional that has over 15 years of experience in ministry; behavioral and mental health. She is the founder & CEO of Q-Esthers Corporation, a nonprofit organization that fights against human sex trafficking. Stephanie is an advocate of the promotion of education and awareness of child abduction, trafficking and trauma-informed care.
She has been noted as a profound leader and has worked alongside career developers, state representatives, ministries and organizations to fight human trafficking, homelessness, child hunger and abuse.
Sheen has the opportunity to catch up with this phenomenon of a woman and chat it up a bit.
Tell us a little bit about the woman Stephanie Esthers.
I am a Lover of God & people, an emerging Prophetic Voice, Evangelist, Entrepreneur, Speaker, Founder & CEO of Q-Esthers Corporation (non-profit that fights human trafficking), Life & Business Coach. I have a YouTube channel-Stephanie Esthers, where I get to encourage and empower hundreds of thousands of viewers all over the world. 
A person may look at you and then you have it all together. What do you tell yourself when you want to give up? Have you ever wanted to give up?
Yes, I've experienced wanting to give up when I was homeless, the death of my mother, grandmothers and close friend. 
You only lose if you don't get back up! So, get up Stephanie…get up!
What are you currently working on in this next quarter of 2021?
In this next quarter, a book will be published, "How to Identity Healthy & Toxic Relationship: Knowing When to Leave". I will have a podcast and a second YouTube channel about relationships. I'm now a Certified Life & Business coach. I will be participating in my first Ted Talk, and I will birth my Publishing company.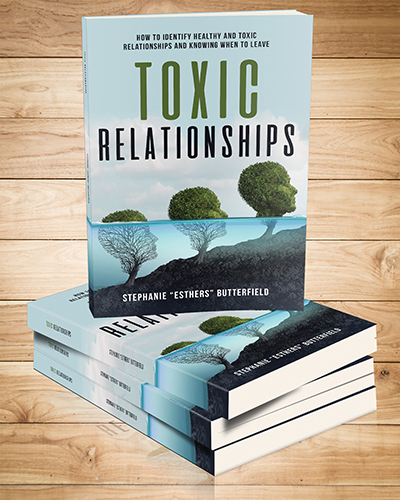 ​How can people stay connected with you?
By visiting my website and Q-Esthers Corporation today.
Visit her official website today!
Follow her on Instagram & YouTube today.
All images courtesy of Stephanie Esthers Butterfield