Globally acclaimed best-selling author, award-winning filmmaker and executive producer, transformational speaker, and success coach Cheryl Polote Williamson is a leader who has successfully ushered 435 men and women into thriving entrepreneurships. Williamson is the CEO and Founder of Williamson Media Group, LLC, and Cheryl Polote Williamson, LLC, where her knowledge, expertise, and resources connect others to their purpose. She has received multiple national and international media features and mentions, and several awards for her leadership capabilities. Williamson is a highly sought-after influencer, and business leader who is also Founder and CEO of Soul Reborn, a 501(c)(3) non-profit charitable organization that has supported more than 4500 disenfranchised, under-served, and previously incarcerated women through lectures, classes, summits and conferences on leadership, entrepreneurship, money management, etiquette, storytelling, and philanthropy.
Through a widely supported Housing Development Initiative, Cheryl Polote Williamson and the Soul Reborn charge she leads, educates individuals and communities on crime statistics, employment opportunities, business creation and development, financial and family services, and a variety of resources. She has fed and clothed thousands and given to a number of communities, organizations, and causes. She has led many to opportunities for employment and created countless outreach and volunteer opportunities.
Williamson tours nationally, motivating varied audiences to release negative strongholds, walk in power, and thrive in purpose.
Serving is Cheryl Polote Williamson's passion, but nothing comes before the love and care she gives to her husband Russ Williamson of 28 years and their family.
Who is Cheryl Polote-Williamson?
Wife, mother, daughter, sister, friend. These are the most important relationships to me. After that, I'm a businesswoman, author, and global leader who wants to see people from the ties that bind them. I am a servant and giver, and I am always looking for ways to do both.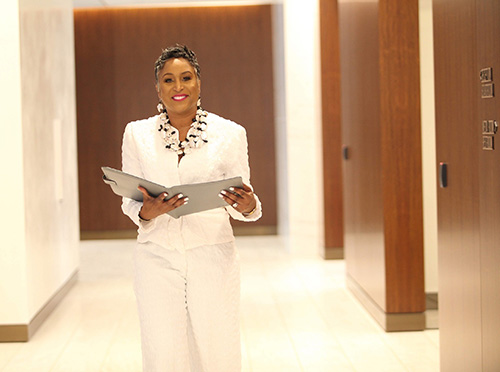 What advice would you give to your younger self?
Protect your gift. Protect your purpose. Set up safeguards around all God has given you from well being to key relationships. Never give up no matter what, because you will be great and leave a lasting legacy in the earth.
How do you handle setbacks?
Prayer, faithfulness to my assignment, never quitting, finding some way/somehow to give. I have given my way through the toughest of times.
What is the one thing that you know for sure?
God is real and He is able. I cannot be convinced otherwise. I also know that I know that affirmations work. Daily positive thoughts, words, and actions can and will change your life.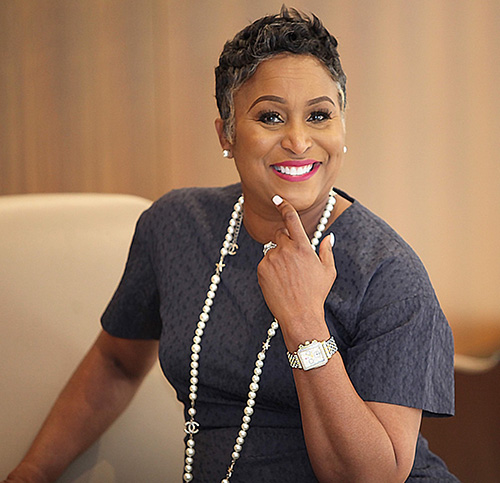 What can people expect from you in 2021?
Films, an increased business portfolio, heightened brand visibility, more opportunities to bring others along.
How can we with you outside this interview?
FB: Blessings, Business, and Collaborations
FB: Cheryl PW Speaks
IG & Twitter: @cherylpwspeak
LinkedIn: Cheryl Polote-Williams
(214) 707-7006
All images courtesy of Cheryl Polote Williamson