Meet the aspiring Creative Fashion Designer Grace Deveer behind the brand 'House of Deveer', the designer of African heritage discusses the inspiration behind her colourful designs and the moment she first realized she wanted to become a designer. The fashion brand has featured in a plethora of fashion shows and most importantly she wants to share her narrative to the world and instil confidence and urge women to celebrate their authentic selves. I find out what a typical day looks like for the designer and her favourite parts of being a creative.
What inspired you to create a fashion brand that focused on African fashion?
My inspiration for creating the brand comes from my deep passion for preserving African textiles, the woven fabrics and prints. For instance, the prints produced in Ghana, each fabric has its own story and meaning. I like to use bold colours and abstract patterns. These have always inspired me to continue the tradition and create my prints that tell their own stories
Describe a typical day for you as a designer?
Every day is different for me, sometimes I focus on design development doing research on my new collection or sewing and making up samples for the collection also working on my social media
What is your most memorable career highlight?
The most memorable career highlight is competing in Fashion 4 Africa, it was the turning point for me in my career and life, and it gave me back the confidence and drive to continue fashion again after battling with my anxiety and depression
What is the best part of your job?
The best part of my job is seeing my customers radiate happiness in my designs
What is your least favourite part of your job?
At times my job can be overwhelming, I mostly do everything by myself and it's hard keeping up with everything
Tell us about any fashion designers that have inspired you along the way?
Coco Chanel has always been my inspiration because she broke the rules of fashion she revolutionized the way women wore clothes through coming up with a new style that merge men and women's fashion.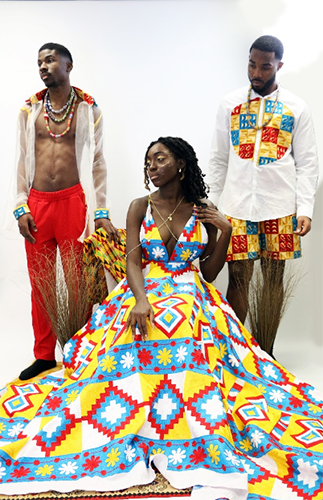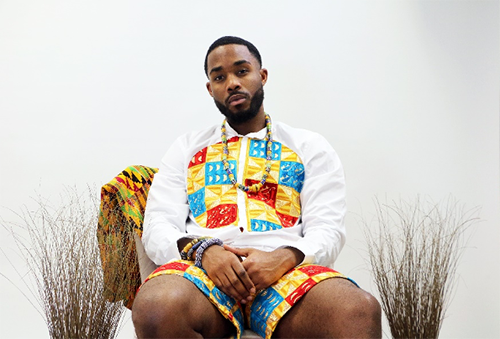 How do you like to wind down after work?
Meditating and reading books or watching my favourite programs.
If you were not a designer what would your career path of looked like?
If I wasn't a designer, I would be a creative writer. I have always loved books ever since I was a child, I would even write my books
You can find House Deveer on Instagram.
Photos courtesy of Grace Deveer