Taquoya Porter has been saved since she was 7. Since she was 16 years old, she has been serving young people as a Sunday School teacher, Bible class instructor and then as Youth Pastor of Turning Point where she is responsible for the programming and spiritual well-being of about 150 young people. She impacts even more lives now that she is Co-Director of TM Youth Camp and founder of TM Children's Camp. She has traveled around the globe ministering locally and in places like Kenya and Guatemala. Most recently, she has coordinated medical clinics, food distribution, and other services in the Dominican Republic- as well a Crusade.
She founded the PRESS (Prayer Reaches Every Single Situation) Movement which has been used to establish PRESS clubs throughout the country. This movement is designed by God and allows youth to be used to minister to other youth when the PRESS travels and in the clubs. Over 20,000 people follow the PRESS movement online and hundreds have participated in the clubs yet, it's just getting started.
Minister Taquoya is taking this world by storm with her quiet yet bold stance for Christ! Listen in as we get to chat with this amazing woman of God!
Please introduce yourself to our reading audience.
My name is Taquoya Porter and I am a wife, mother, youth pastor and minister.
What made you want to go into ministry?
I was called to preach when I was 12. When I told my mother of my calling, she said, "No you're not. You are called to serve." It took some time for me to understand what she was saying, but I do. I want someone to know Jesus because I do.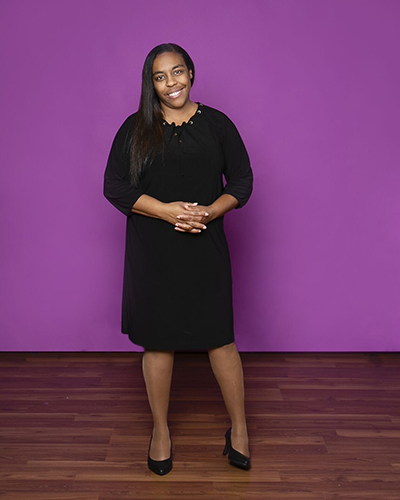 You're not the only one doing what you do. Why should people believe in the work that you do?
They do not have to believe in me. My prayer is that the anointing and Holy Ghost testify of me in whatever capacity I serve.
What should people expect from you in the first quarter of 2020?
I am working on our camps, upcoming missions trips and other opportunities for my youth group to minister. I will do whatever the Lord puts in my heart to do.
What motto do you live by?
I want someone to know Jesus because I do.
What is your favorite quote/scripture?
Psalms 27:4
One thing have I desired of the Lord, that will I seek after; that I may dwell in the house of the Lord all the days of my life, to behold the beauty of the Lord, and to enquire in his temple.
How can people connect with you?
Taquoya@hotmail.com (Yes, I still use hotmail ☺️)
All images by NoXspiration Photography