Southern Crescent Women In Business Inc has hosted critical and vital virtual meetings for its members and the community at large for the past month to minimize and filter the barrage of information. The White House and Congress has authorized a stimulus plan, the CARES Act, and a hosts of other financial policy resources to combat the effect of the COVID 19 Pandemic on small businesses. Women owned businesses were the fastest growing sector of entrepreneurs in the U.S. before the pandemic, with minority women being in the lead.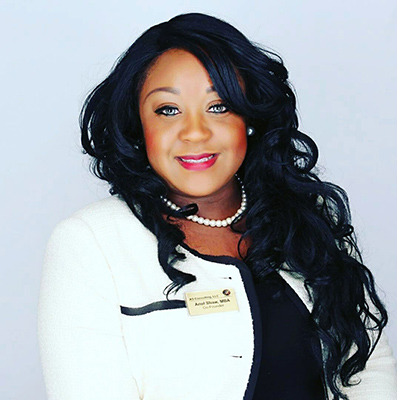 Local businesswoman Ariel Shaw, MBA who also was a former federal employee thought it best to bring the government and industry experts together to create virtual townhalls and meetings. Shaw kicked off her first meeting with SBA Georgia District Director Denison right after the Georgia Governor first ensured Georgia was included in the Economic Disaster Loans administered by the SBA. Included in these calls were Mark Butler, the Labor Commissioner of Georgia, which for the first time will be paying benefits to the self-employed and contractors, a benefit of the CARES Act. Shaw has also provided at no cost, tax experts, social media and digital media experts and more. Not all trainings will be of no cost, but it was important that Shaw through her organization, Southern Crescent Women In Business stay at the forefront for those who wanted to keep or save their businesses.
A dedicated page, through SCWIB, has been created for all the relief available specifically to businesses and women owned businesses at www.scwibga.org/covid19. "We are truly in this together, but how people spend this critical time will be a telltale sign on how determined they are to not only survive this crisis, but to actually thrive in it." Shaw also offered a prayer and mental health call with her members to help assist in this time.
ABOUT SOUTHERN COUNTY WOMEN IN BUSINESS
Southern Crescent Women in Business is a conglomerate of women owned businesses and women in business that have come together to change the economic landscape in the Southern Crescent area. The mission for Southern Crescent Women in Business is simple. It is to unequivocally foster business relationships to help sustain and grow our business and local economy. Our vision is to develop key partnerships, deepen business relationships and to provide resources to assist in the growth of women owned business. While networking is a key component, membership will include memberships to key groups, and allow them to be at the table where decisions are made, while promoting their business and increasing their bottom line. Chapters consist of Henry County Women In Business, Fayette County Women In Business, Clayton/Dekalb Women In Business and more chapters to come. SCWIB exists to fill the gap in the areas where women owned business struggle the most. To partner or become a sponsor for visit www.scwibga.org