New Orleans native, coach, and teacher Woody went out a whim to find his partner. Eager to start his Married at First Sight journey, viewers this season are getting an inside look at what all he has to offer to his special someone. We spoke with Woody to discuss what he was looking for in a wife ahead of being Married at First Sight, his ultimate decision to do so, and much more.
Woody, what made you decide to become Married at First Sight?
What made me decide to do MAFS was one of my closest friends who knew about the show, knew it was coming to New Orleans.  He convinced me that I should give it a try, so I did. The idea of doing the show didn't scare me because I want to be married, the only thing that was confusing/scary was the question if the experts could find the right match. 
You learned love and kindness from your mother, is that what you were hoping to look for in your wife?
The phrase "love and kindness from my mother" is not what I  was hoping for in my wife, my mom's passion and drive is what I was looking for in my wife. I do not want to be married to my mother, her love is shown completely different than what I would want out of my wife. I'm here regardless of the outcome, "just show me love when you present yourself to me."
What has this journey taught you all about yourselves?
What this journey has taught me about myself is that I really do have compassion for others, I can give and show someone other than myself the love deserved and needed, and that I didn't listen as much as I thought I was, and that growth should come regardless of the outcome. 
What can we expect to see this season of Married at First Sight?
What the world can expect to see this season of Married at First Sight is the evaluation of Woodrow. You get to see my journey from single Woody to married Woody, which is crazy to say. You get to see a man own his truth and stand firm in it, you see a man addressing things differently than he did in the past. You'll get to meet a friend, husband, laidback type of guy, who cooks and wants to have a good time while sharing his days with a stranger spouse.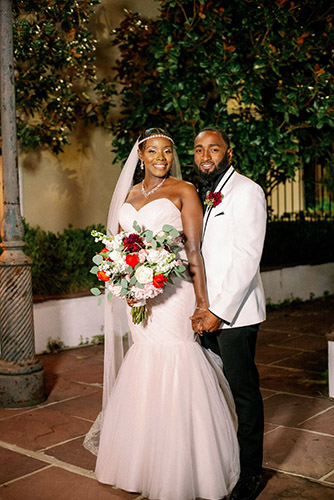 Married at First Sight Heads to "The Big Easy" premieres tonight at 8PM EST on Lifetime.
All images by Mike Lirette Photography