If you haven't heard about Young Ra yet, stay tuned because you will very soon! This up-and-coming rapper from Detroit just dropped his new album, "The Bodie Broadus Story," and he is truly destined for big things. His new releases include "I Strive" and the video visual for "Uh Oh," which are both getting praise from the industry. The new album also features "Level Up," which includes guest appearances by Royce Da 5′ 9″ as well as Detroit rapper Sada Baby. Young Ra is motivated by the good play he is getting from SiriusXM radio and local Detroit stations and is looking forward to a bright future in the music industry.
We caught up to Young RA and learned more about his family, his musical inspirations, and what the future holds for him.
Where were you born, and where do you live now?
I was born in Ann Arbor Michigan; I currently reside in Detroit, Michigan.
How are you holding up during the pandemic and how has it affected your music?
The pandemic just made me be the creator I'm supposed to be and helped me think outside the box of creativity and promotion. To be honest, the pandemic has had a positive effect on my career.
You are not a typical artist. How would you define your personal brand? How would you define your sound?
My brand represents what I stand for – dedication and hard work. I incorporate my family into that as well, that's why when you see me, you see them. I'm very family oriented and driven, which reflects in my sound. You hear the hunger.
Who are your biggest musical influences?
My musical inspiration would be the Big L's and Lil' Wayne's. They had a huge hand in my soundtrack to life on two different spectrums.
What made you choose a career in the music industry?
The love of poetry and just knowing music has the power of influence. It can make you feel good and I wanted to be a part of that.
Name two of your top role models: one from inside your industry and one from outside of it.
In the industry I would go with Ron who is the owner of "Cult of Individuality." He is self-made and the true definition of consistency paying off. Outside of the industry, I would say my Uncle Chico. He is self-made and comes from the same place I come from and he is getting it!
Who are some artists that you would like to collaborate with?
I would love to collaborate with Jeremiah. I would also like to sing with a few of my favorite female artists that I'm feeling like Miss Mulatto and Renni Rucci.
What's next for you? Are you working on any exciting projects?
What's next is Billboard and running this new album, "The Bodie Broadus Story," up the charts! I also have a movie that will be coming out soon so stay tuned for that.
What advice would you give to those trying to break into the music industry?
Make people believe and let them know you are consistent. Also, ya gotta make sure you can stomach it. It's a lot of ups & downs!
How do you live life to the fullest?
I live every day like it's my last. I've been surrounded by my partner my wife Joi and along with my partner TekMatik .  Just having that love and positivity around me is how I thrive.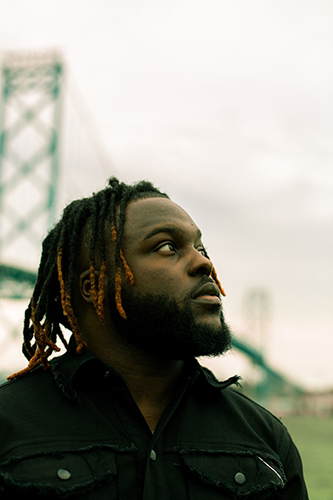 Check out Young Ra's new video for the new release "I Strive"
as well as the video visual for"Uh Oh," which are both making their way to the spotlight.
Keep up with him on Instagram.