Beauty/lifestyle blogger, Ktura Kay hails from South Carolina but if you think just because she's from a small state, she's doing micro things, then you're clearly mistaken. After stepping out on faith and making the big move across the country, Kay has worked on numerous projects inside and outside of the beauty community. We caught up with her to discuss what ultimately led her to Los Angeles, her beauty must-haves, and much more! Check out our exclusive interview with the beauty below!
What made you want to make the move from South Carolina to Los Angeles?
A few years ago, I attended a beauty event here in LA. I instantly fell in love with the go-getter mentality, the faster paced lifestyle, and the diversity in the city. The hustle and bustle of LA motivated me more than ever. I truly believe that there is no other place in the world like LA, especially when it comes to beauty, fashion and networking.
How did the idea come about to become a beauty/lifestyle blogger?
Growing up, I was always the go-to girl for all things beauty. In high school, I used to arch my friends eyebrows and do their makeup. After working at MAC cosmetics for a period of time, routinely glamming up clients for special occasions through my own makeup artistry business, and constantly getting questions on how to create these looks, I decided to start my own YouTube channel for these inquiring minds. My first video was on my signature curly-hawk, which flourished within the natural hair community and resulted in several features on natural hair sites and magazines; and I've been growing and glowing ever since. From hair and  makeup to lifestyle and fashion, my brand is flourishing and expanding more than ever.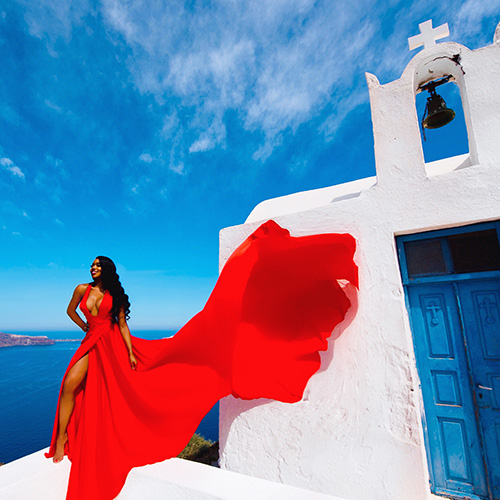 SHEEN Magazine is the Ultimate Beauty Guide. Do you mind sharing your must-have beauty product?
There are 5 products I just can't live without. My Pretty K'ture Lashes, Benefit Cosmetics "Precisely My Brow" Pencil, Fenty Beauty Pro Filt'r Hydrating Foundation, Fenty Beauty Pro Filt'r Concealer and Buxom Full On Lip Polish.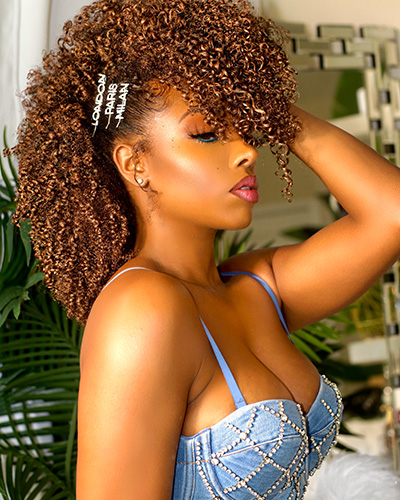 What is something most of your followers don't know about you?
A lot of my followers don't know that I'm really a "Jill of All Trades." Not only am I a creator in the beauty industry, I'm also an officer in the military. It doesn't stop there, I also own my own beauty brand, Pretty K'ture, specializing lashes and custom press on nails. I recently expanded to the travel industry and started my own travel company,  Miles of Melanin; curating trips to help millennials, specifically minorities, explore the world.
What goals do you have set for yourself in the future?
Being a young entrepreneur, I definitely have goals to continue expanding my brand in the future. I also plan to continue creating positive content to influence and motivate my audience and supporters to be the best that they can be. Throughout this journey, my goal is to help as many people as I can. As long as I continue shooting for the moon and stars, I know my future will be bright.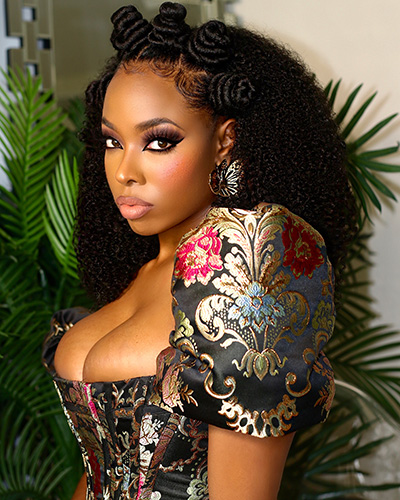 For more on Ktura Kay, follow her on Facebook, Instagram, & YouTube.
All images courtesy of Ktura Kay