Actress, Zahra Bentham landed a role in the highly anticipated series on America's first female self-made millionaire, Self Made: Inspired by the Life of Madam C.J. Walker and we couldn't be more excited to see her in action. Bentham stars alongside Tiffany Haddish and Octavia Spencer in the story of the trailblazing entrepreneur. Ahead of the series' release, we caught up with the star to discuss her role, what we can expect to see, and much more!
Tell us about your role in Netflix's Self Made: Inspired by the Life of Madam C.J. Walker.
I play the character Nettie Ransom. She is a sweet, loyal, loving wife of Ransom. She is involved in the Indiana Colored Women's Club. She helps assist Sarah Breedlove aka Madam C.J. Walker (portrayed by Octavia Spencer) in starting her haircare business.
How would you describe your overall experience working on this project?
Ah man, it's been so great. I feel so blessed to be apart of the cast and getting to work with household names as we all know, Octavia Spencer, Tiffany Haddish, Blair Underwood, just to name a few. It's been really humbling and I'm looking forward to the rest of my career.
What can viewers expect to see?
It's kind of a history lesson. A lot of people don't know the story of Madam C.J. Walker, her life, and what she had to go through. It's a history lesson for people that don't know about her and her life.
Are there any upcoming projects you could give us insight into?
I have a show on Netflix right now called Spinning Out. It began premiering on January 1st. The series follows a figure skater who suffers from bipolar disorder. We discuss that and how to deal with that disorder along with everyday life and tribulations. It's a tough topic but just like any streaming show on Netflix, it's filled with drama and all that good stuff! What do you hope to accomplish in the years to come? That's a tough question (laughs). Many things. I'm working on my album right now, which has been a goal for quite some time. I had to step away from it because I was filming those two projects but I am back in the studio! I'm gearing up to put some new music out, hopefully, mid-year. I'm focusing on more music and of course, acting.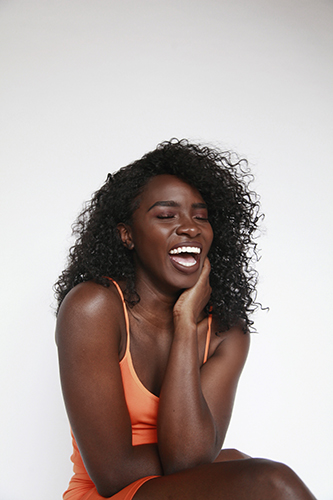 For more on Zahra Bentham, follow her on Facebook, Instagram, & Twitter.
All images by Jah Grey