Here is a list of the most unique mother of the groom gifts to commemorate your wedding day. Check out these wedding gift ideas that she is sure to love.
Finding the right mother in law wedding gift can be very tricky, especially if you haven't gotten to know each other very well yet. It is customary for the intending couple to get gifts for the couple's parents and members of the bridal party as an appreciation for helping with the wedding planning. This is where mother of the groom gifts come in as you wouldn't want a soon to be mother in law to be left out.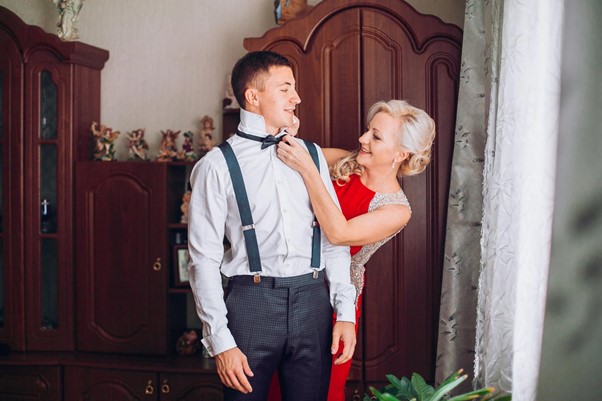 Source
As bittersweet as weddings can be for a mother, the right mother in law wedding gift could help express how important she is to you both. It can also be a way to celebrate the relationship between mother and son, as well as with the new daughter in-law. If you feel you're all out of wedding gift ideas, not a problem, we have a number of thoughtful suggestions. For some inspiration we have listed here the kind of gifts that would impress most mothers.
1. Gift Box
Top on our list of wedding gifts for mother of the groom is a gift box. If you are not sure of one specific thing to get the mother of the groom, consider a gift box full of things you are sure she will love. This can range from her favorite teas or coffees, luxury bath items, perfume or even chocolates. You can hardly go wrong with a well selected gift box.
2. Tote Bag
Women just love their tote bags, and if you are wondering what would be a perfect gift for mother of the groom, then this might just be it. Get a most unique tote from her favorite designer and make sure it is personalized. Her initials or a sentimental quote or poem will do to customize it. Mothers always like to be organized even on the go, and this stylish and thoughtful bag would help her do just that.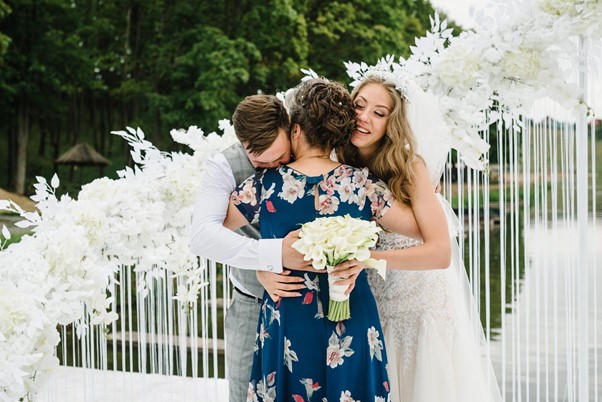 Source
3. Charming Necklace
When it comes to women, you can hardly go wrong with jewelry. Consider a necklace that would charm the socks of the mother of the groom. For something even more thoughtful or sentimental, you could get a necklace with a pendant of interlocking circles. Something to signify the coming together of the two families as one unit. This would give extra meaning to this wonderful gift, and she is sure to appreciate it.
4. Elegant Shawl
You can never have too many shawls, and this is why a soft and elegant pashmina can be a great mother of groom gift from the bride. A shawl like this can be used as a throw, a scarf or even a travel blanket. Its multipurpose function makes it a feminine favorite and you would gain even more points if you get one in her favorite color. Go one step further and personalize it with her initials engraved in the corner.
5. Handwritten Card
Gifts are very nice, but a handwritten card spells thoughtfulness and adds a touch of yourself to the gift. So, alongside your mother of the groom wedding gift, a note from the couple, her soon to be daughter-in-law or her son would give the gift even more meaning in her eyes.
6. Charm Bangle
As mentioned before, jewelry is a genius gift to give to any woman, and the mother of the groom would hardly be an exception. Consider a charm bangle or bracelet with a charm that holds significance either in the family, her relationship with her son, or that with her soon to be daughter-in-law.
7. Personalized Vase
A vase is always a good gift to hold seasonal flowers throughout the year. If you consider this for a mother of groom gift, you could take it one step further by etching it with her initials or a sentimental quote or poem just for her. Deliver it carrying her favorite blooms and you are sure to leave an impression.
8. Ring Dish/Jewelry Box
With all that jewelry comes the need for a jewelry box, or even a ring dish to keep it all. Think of something elegant. It could be clear glass, ceramic or even gold plated. It could come in a classic design or something vintage to be treasured. A plain box, or even a musical one. The choices are many, but up to you.
9. Flower Subscription
A well planned flower subscription shows a person that you think of them always. It can be the most perfect mother in law wedding gift for the woman who loves her blooms. Be sure to think of the seasons and the particular flowers that she loves, including any allergies she might have, and you might just make not just her day, but her year.
10. Luxurious Robe
Who wouldn't love a soft and cozy new robe? Get the right gift for the mother in-law. A sleek new fleece robe in her favorite color. A most genius mother wedding gift if there ever was one, complete by personalizing it with her initials.
Commemorate your wedding day by getting one of our mother of the groom gifts for the woman without whom the wedding would not be possible. Appreciate her the best way ever with a gift that she is sure to love.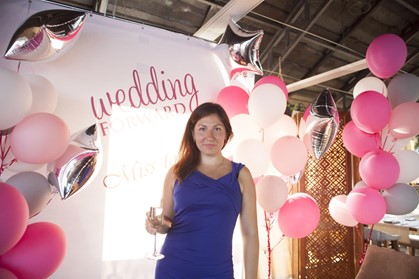 Author's profile photo
Author: Svitlana Yefimets
Svitlana is the chief editor and in control of all Wedding Forward content since 2017. She started writing in 2012. She is an expert in details concerning venues, gifts, ceremonies, music, and everything about real weddings. If you want to collaborate with us, send her an email. She spends her leisure tasting dishes, discovering new restaurants, and staying fit through yoga!