Hey Family! As a 18 year lupus survivor, one of the things I go through is hair loss. It is important for me to to find people who understand the importance of healthy hair. speaking of understanding the assignment, family meet Cherrelle Williams, a top notch Hair Artist from the south-side of Chicago. Williams has been doing hair over fourteen years. Upon talking to this beauty, I learned she's an excellent communicator, people-oriented, hard-working with aggressive service attitude and strong decision-making skills.  I also discovered she's the hair stylist for many upcoming shows such as "Powerbook Force". In addition to being a really amazing Hair Artist, she's an exceptional educator as well. She literally educate her clients on hair maintenance which is key to a healthy mane.
Williams proactively seek new methods and also educational training classes to stay ahead of the game for her clients. Making women feel confident one mane at a time. While educating and specializing in hair care & hair growth, she's also dedicated to her career and passion on helping women look good on the outside and also feeling good on the inside.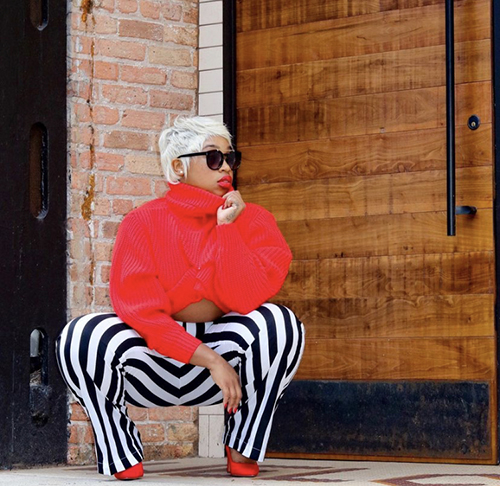 What is your superpower to the world?
My superpower as a black woman is encouraging other black women. Speaking nothing but positive affirmations and love over them. To encourage them to keep going.
Tell us more about your business?
My business is The C.Hair Experience. I have a private salon studio. What made me get into this field is that I love to be responsible for a woman's appearance while making them feel good on inside as well as slaying on the outside.
THE C.HAIR EXPERIENCE is a business for the everyday woman. That wants to treat herself to a full service. We specialize in countless hair services while giving top notch customer service.
Looking back, what advice would you give to your younger self?
The advice I would tell my younger self . LISTEN LISTEN LISTEN. My mother always say "listening is a skill". When your quiet you learn more. Also KEEP GOING
Who did you look up to in your business?
It wouldn't be logical if I didn't thank the woman who made the Impossible "POSSIBLE". MADAME CJ WALKER. Her countless contributions made everything possible for me and also others. 
What are your thoughts on risk taking in your business?
My thought on taking risk is you have to get uncomfortable to grow. Don't be afraid. That one risk can change your life. Also, life is full of mistakes. Mistakes build character.
What three things to you do daily to get going?
PRAY/journal
Read positive quotes
Music
I use these successful tactics on a daily to keep me going. Definitely need to have your mental in tact because you can't pour into other goals businesses and etc if your not aligned. Sanity&peace is mandatory.
Who is your biggest inspiration?
My biggest inspiration is my mom/dad their continued hardwork and sacrifices over the years. The work ethic they both instilled in me is unmatched. I couldn't imagine life without there love and support. 
Give me three things every business owner must have?
#1 Time management
#2 Organization
#3 Communication
When you hear the term collaboration over competition, what comes to mind?
Collaboration is a beautiful thing . It's better to combine ideas and also roles when running a business. In the words of Shawn Carter no one wins when the family feuds. Teamwork makes the dream work.
What's next?
I'm so excited for what's in store for the c.hair experience. Recently I've been blessed with the opportunity of being a hair stylist on some TV shows. Also teaching classes on customer service and also cutting and more. 
How can we help you, sis?
You have already helped enough with this Amazing opportunity.  I'm more than grateful to be apart of history and all the magic you guys are doing for African American women.  THANK YOU SHEEN.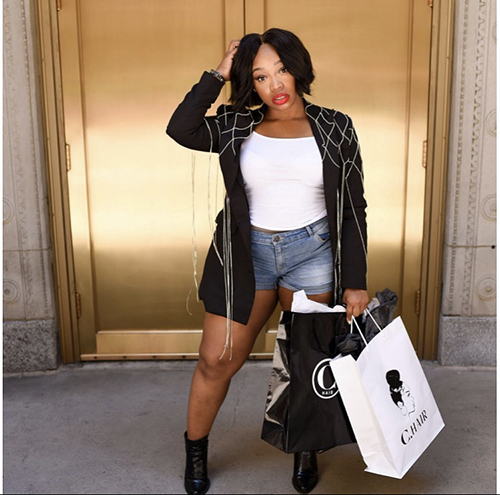 Follow Cherrelle Williams on Instagram today!
All images by Michelle Rucci