It's getting real, real, and successful around here for 2022!
Individuals are out here soaring and thriving during some of the darkest days in the history of our nation! Yet, some people still don't possess a "give up" spirit. They understand the assignment! Because there is no glory in the quit! From business to ministry, to philanthropy, even to media- we have some people from all over the country who are true definitions of champions! They have what it takes. They are showing up unapologetically and walking in their purpose. Here are people that you definitely want to be on the lookout for in 2022!
Dr. Felicia Phillips
Dr. Felicia Phillips is a Master Business Strategist and CEO of PPICW, Incorporated, headquartered in Atlanta, Georgia. PPICW is a 2-Time award-winning, certified MBE consulting firm specializing in strategic planning, supplier and small business development, and diversity, equity, inclusion and accessibility training and initiatives. Dr. Felicia has built her 30-year entrepreneurial career on mentoring and educating black women-owned businesses. PPICW has had the privilege to work with organizations like Southern Company, Wells Fargo, Papa John's International, Delta Air Lines, the Small Business Administration and many other organizations.
Dr. Felicia is the Founder of the One Million Dreams Foundation for Black Women and Girls. For the last five years, she has hosted, MogulCon. A platform dedicated to assisting black businesses to grow and scale for profitability and positioning in the marketplace. She is a board member of BorderLight Cleveland, a member of the Forbes Coaches Council, the Atlanta Business League, and has been featured on CBS, FOX, BET, Black Enterprise, Huffington Post and many other media outlets. Dr. Felicia is wife to Anders Phillips and mother to two adult children, Cierra Elise and Grant Alexzander. Follow her on IG: @mogulcon
Attiyah Blair
Attiyah Blair is a multi-millionaire real estate investor, a mentor and a licensed realtor. Attiyah's company, The Real Estate Reset, breathes life into severely distressed properties and turns them into beautiful homes in Pennsylvania, Maryland and North Carolina. The company also provides jobs for dozens of members of the community. Attiyah has been investing in real estate since 2007 when she was only 23 years old, and is passionate about sharing her wealth-building knowledge with women and other aspiring real estate investors. Attiyah's signature mentorship program teaches her students "How to Build A Million Dollar Real Estate Portfolio in One Year." Before becoming a real estate investor, Attiyah worked for NBC, CBS and FOX News for ten years.
Follow her on IG: @attiyahblair
Dr. Cheryl Polote-Williamson
Purpose Connection Coach Dr. Cheryl Polote-Williamson is a nationally acclaimed multi-best-selling author, award-winning filmmaker, philanthropist, transformational speaker and editor-in-chief of Cheryl Magazine. Through her dedication and commitment to excellence in serving others, Cheryl has cultivated a purpose-centric global movement founded on helping others connect and live their purpose authentically and unapologetically. As a result, she has garnered multiple international media features and leadership awards. Most recently, her philanthropic efforts garnered the attention of the White House, adding the President's Lifetime Service Award to her growing list of awards and national recognitions. In 2018, she founded Soul Reborn, a 501 (c)(3) non-profit charitable organization that educates individuals and communities on the positive impact of business creation. She was honored to serve as the Keynote Speaker at Shaw University's 2021 Commencement ceremony. Her critically acclaimed literary works granted her the opportunity to be a featured author at the 108th NAACP National Convention. She has also created thriving online communities that have inspired upwards of 500 authors, volunteers, entrepreneurs and fellow philanthropists. Cheryl also serves her community through various affiliations, including Alpha Kappa Sorority, Incorporated and The Links Incorporated (Mid Cities Chapter). Although Cheryl wears many hats – and dresses, Cheryl is most proud of her titles of wife, mother and glam-ma. Cheryl & her husband of 30 years have three beautiful children, Russ Jr., Courtney and Lauren, and two amazing grandchildren, Leah and Russ III.
Follow her on IG: cherylpwspeaks
Pasha Carter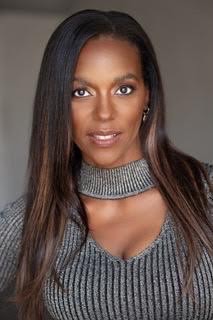 Pasha Carter began her entrepreneurial journey at the age of 23. Today, she is an industry legend, and one of America's most recognized and influential Marketing and Branding Experts ranked in the "Top 15 Female Networkers in The World" out of over 14 million women worldwide. In addition, she was voted 2019 Business Coach of The Year and is listed among Dallas' Most Powerful Women.
Pasha is the founder and editor-in-chief of one of the fastest-growing media outlets for entrepreneurs to date, VIP Global Magazine. VIP Global Magazine is the ultimate tool and resource for entrepreneurial creatives, featuring everything business owners, leaders, and influencers want to know about creating and maintaining profitable companies.
Follow her on IG: @pashacarter
Kerry Ann Zamore
Kerry-Ann Zamore is a Licensed Clinical Social Worker, Certified Counselor, University Professor, and Owner and Director of KZamore Enterprises LLC, a community-based Theatre and Film company. In addition, she is a talk show host, an inspiring motivational speaker, published author, and award-winning filmmaker and playwright.
Zamore is a dynamic and energetic trainer and facilitator passionate about creating healthy environments for families and communities. She uses theatrical presentations to facilitate training, teaching intervention strategies, family violence awareness, sexual assault awareness, conflict resolution, and anti-racism and diversity.
Follow her on IG: @kzamore_ent
Photos courtesy of Jessica Mosley\