Happiness simply comes first, afterall we're the only ones in charge of our own happiness, right? Yuliza Curiel is a woman who not only exemplifies this saying to a tee, but she's on a mission to help everyone protect their well-being and income at all costs. As a successful insurancef agent, she's accomplished her big dreams – yet, she's only getting started. We had the chance to speak with Curiel recently to discuss her own personal journey, obtain her best advice, and much more.
How did you first get into selling life insurance?
I was fresh out of college (Cal state LA) April 2019, I am looking for something that would help me expand my areas of knowledge and explore different career paths. Then someone on social media reached out to my husband, we went into the office where we got a breakdown of the industry. My husband was all in, he was always the ambitious one. I was terrified and hesitant at first because I was afraid of talking to people and putting myself out there. But I got licensed by faith believing that I could be someone and be successful. I gave myself one year to see how this industry went for me and I saw incredible results my first month licensed.  So, I gave it my all and now I am building a successful business and teaching other to do the same.

Personal growth and development is a journey everyone has to endure, but for you personally, what has your journey taught you?
This journey taught me that it is possible for ANYONE. Even if you feel like the smallest person in the room, or the shyest, or the most insecure (like I was) as long as you walk by faith and get better every day, read books, and stay coachable to your mentors, you'll be able to make anything possible. You won't even recognize the confident and powerful person you became.
What advice would you offer to our reading audience when it comes to life insurance?
Just go for it. So many people neglect the life insurance industry because its not the most common career choice. Don't think too much of it and just do it. It's the fastest growing industry right now. Take advantage that there is a lot of room for growth. The best part is, You'll be able to help so many families prepare for the future and teach them about financial services. Especially lower income families.  You'll get to help families create generational wealth.

What do you hope to accomplish in the year 2022?
By year 2022 I hope to promote 3 brokers and open up three locations in the LA County, Orange County , and San Bernardino County. I hope to buy my second home in Hollywood hills and start having a family.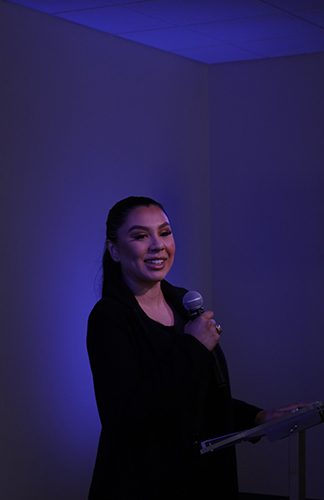 For more on Yuliza Curiel, click here.
All images provided by Yuliza Curiel